The Rock's 25 Greatest Instagram Posts Of All Time
Selfies, workout and MOUNTAINS of food...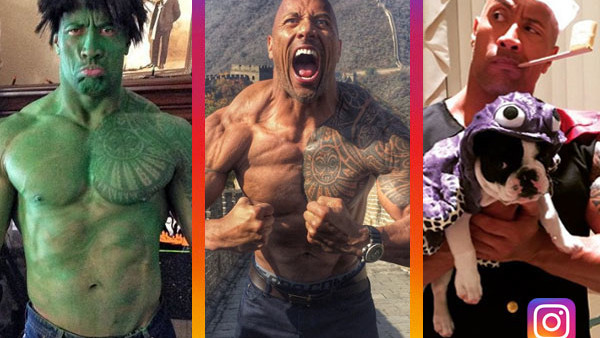 You know you're good at Instagram when you can write a clause into your movie contracts stipulating a $1m social promotion fee on movies you're actually producing yourself. That's the kind of reward only someone with 110m Instagram followers could get away with, and combining it with the kind of bullet-proof charisma and fan goodwill that The Rock has built up over the years, it's no surprise that studios are willing to pay it.
The key to The Rock's phenomenal social success over the years has been his unfaltering commitment to The Gimmick. He's always advocated a heady mix of intense workout shots, odd selfies, genuine heartfelt moments and some straight-up hilarious posts. He's self-deprecating as much as he is self-congratulatory; he's helpful to his followers in terms of advice and near-spiritual guidance and his cheat day meals are the stuff of absolute legend.
You don't get multiple millions of views on even the most banal of posts without building lots of hardwork behind it, and it's not like Johnson would ever consider posting anything that wasn't worthwhile. He is - arguably - the greatest Instagrammer of all time and not just in the worlds of wrestling and movies.
So how does the king of WWE Instagram get so many numbers consistently?