20 Wrestlers You Forgot Were In WWE 2K Video Games
Bruno Sammartino, The Fabulous Freebirds, and other forgotten virtual wrestlers.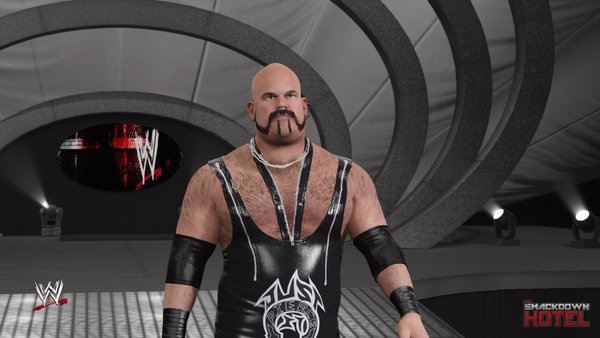 The WWE 2K series of video games often leaves fans at either end of a divisive spectrum. Some are die-hard fans of the franchise, seeing no faults with the game (no, they really do exist), while others are more outspoken about their issues with the games.
One thing that can't be argued, however, is how many superstars have been included in the video games ever since 2K took over.
The number is going up every year. Be it through new main roster additions, the latest NXT signings, or legends making a debut in the franchise, 2K always find a way to boost the roster by a considerate amount year by year. Not everyone can be as memorable as the likes of Barron Blade and Cole Quinn, though.
Since 2K took over WWE's branch of video games beginning with 2013's WWE 2K14, there have been a number of names they've included on the roster who may have since slipped from the minds of wrestling fans, for one reason or another. Regardless of however many appearances these names have made in virtual form, they simply haven't lasted the long run.
Spoiler alert: in many cases, it's because they were beyond boring to take control of...