Every Upcoming February 2019 Video Game Ranked (By Anticipation)
Anthem, Metro Exodus and Far Cry: New Dawn are only the beginning!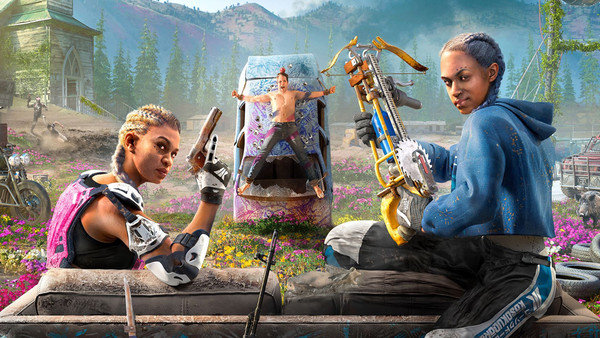 Now that Resident Evil 2 has dropped, 2019 is officially underway, but players only have a smidge of breathing room before February bombards them with a ridiculous amount of new releases.
Though the start of the year is historically barren, studios learnt that filling in the quieter months with risky games (e.g. Nier: Automata, Horizon Zero Dawn and Monster Hunter World), could result in them gaining big profits and mass critical acclaim. If the same titles were brought out in the crunch months, they would've been lost in the crowd.
Consequently, February has become a desired release slot that several high-profile titles hilariously played a game of musical chairs with recently, with the 22nd in particular being hotly-contested territory.
Over the next month there's a fair share of cool looking indies, big-budget triple-A ventures and, weirdly enough, loads and loads of racing games.
What do all these titles boil down to? Well, an opportune moment to sift through each and every single one of the 25 major releases primed to drop across the month, to sort out the wheat from the chaff - in order of anticipation, of course...