Football Manager 2020: Every Premier League Transfer Budget Revealed & Ranked
The richest and the poorest EPL clubs in this year's game.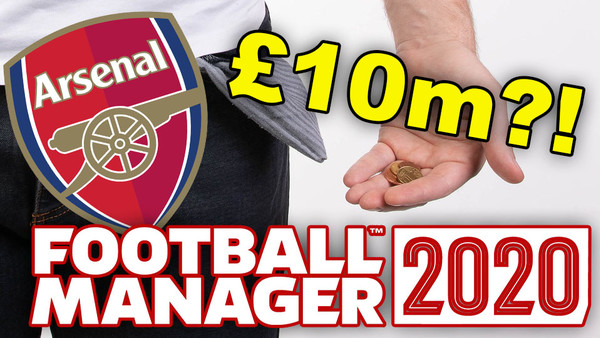 As ever, as soon as Football Manager 2020 hit Steam, the question of who to start your first game as is the most important of all. Players will have spent the summer and first quarter of the season assessing hidden gems, behemoths that could mount dynasties and ones that offer tricky challenges.
With every one of those potential choices, there are lots of things that need to be taken into account. You need to know the board expectations (in order to navigate potential early sackings), you need to know the squad's depth and quality and you need to know, crucially, how much you'll have to spend to mount your adventure. After all, you can't build greatness on pennies.
In order to help you make your management decisions when the game is in your hands, we've compiled and ranked every Premier League transfer budget in order. It's a big old spectrum, to say the least.
Disclaimer: This information is taken from the BETA version of Football Manager 20 and is subject to change.