Overwatch: Ranking Every Winter Wonderland Skin
Surprise, surprise, Blizzard delivers at winter.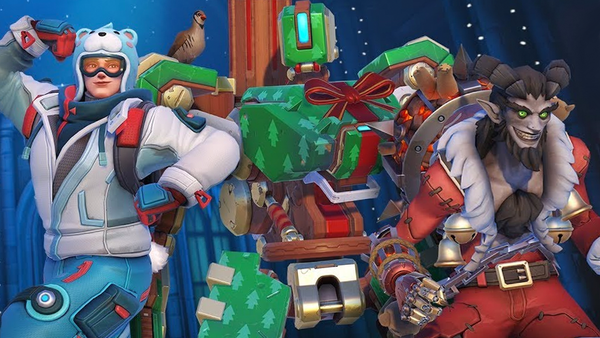 By now, perusing Overwatch's new batch of skins for Xmas is as traditional as mince pies, crackers and fights over board games. As with Halloween and summer, the festive season comes with a set of new costumes, and they're gorgeous as always.
Previous skins like Mei-rry are available too, along with nine new offerings. Of those nine, six are legendary skins with three epics. There's a mix of some old favourites, some new characters and some lesser lights that maybe needed a little bit of extra love.
Winter Wonderland doesn't just bring new skins, though. Running from December 11th to January 2nd, the event sees four Holiday maps and two game modes added too. Mei takes centre stage as you'd expect, being a pretty wintery character herself. Mei's Snowball Offensive turns her endothermic blaster into a snowball cannon, making aiming much more important. Meanwhile, Yeti Hunter sets five Mei's against a Yeti (basically Winston), offering players the opportunity to play as the hunter or the hunted.
Whether you're planning on shelling out cold hard cash for these or just playing enough to earn the coins, there's a great selection of skins to kit out your favourites.