WWE 2K19: 14 Best WCW CAWs You Must Download
"Get with the Madness, that's what ya wanna' do. OOH YEAH!"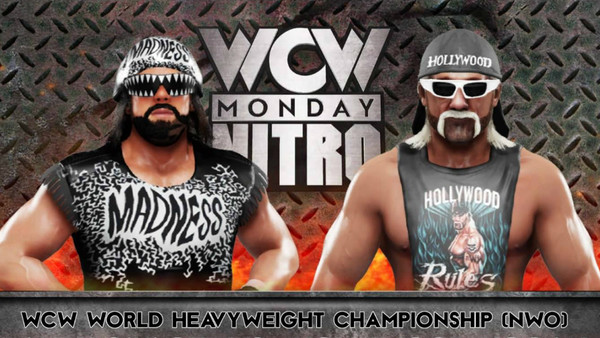 Part of the fun in WWE 2K19 is downloading as many CAWs as humanly possible, grabbing a few of the better created arenas while you're at it, then playing out some old-school fantasies. It's one of the most simple joys 2K's series can offer up, and it's why Community Creations has become a haven for older fans and younger ones who love diving into the Network library to explore.
This year, there are loads of old WCW stars on offer. It's not too time consuming to download a Monday Nitro 2000 set-up, pick Sting's '99 model and put him up against ex-WCW headliners like Kevin Nash, Scott Hall, Goldberg or DDP, for example. As good as that is though, some names are missing.
Hulk Hogan and Randy Savage come to mind for a start, and then there's the undercard. If you've ever wondered what WCW/nWo Revenge would look like on modern consoles, or how Thunder's extensive roster would fare in a game that actually, y'know, works, then this is the place for you.
Creators have been very busy drafting up some WCW stars of yesteryear. Some of them even highlight specific moments in company history.
It's crash TV, bro...