WWE 2K19: 16 WTF CAWs You Need To See
Welcome to my nightmare. I think you're gonna' HATE it...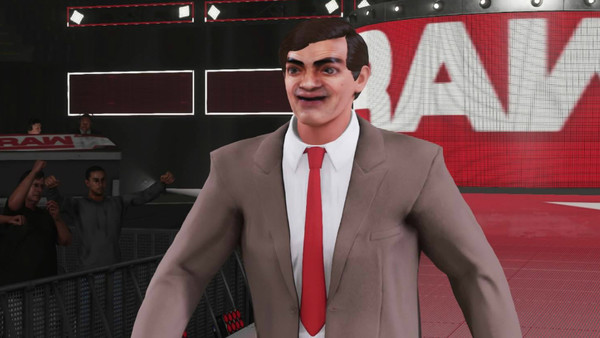 The beauty of Community Creations lies in the ability to download picture-perfect recreations of wrestlers who aren't already in the game. Tommaso Ciampa, Nikki Cross, Hulk Hogan, William Regal and more are exactly why you should check out the suite and make good use of that 20 downloads per day allowance.
Before you go, here's some fair warning: some other things lying in wait when you get there are absolutely horrifying.
Imagine a world where cartoon characters become living, breathing nightmares who are ready to lay the SmackDown on WWE. Picture Hollywood stars wearing bodysuits made entirely of their own faces. Or, for the truly brave, download one of footy's biggest egos and just try to make him do the job.
The possibilities are pretty much endless when it comes to the Community. Whereas some revel in making stunning CAWs of wrestling's best, others enjoy tinkering around with creations that'll only make you say 'WTF, mate?'.
More are being uploaded every day, but these are the ones you really need to see first. That featured image is just a preview of the horrors within...