WWE 2K22: Every Superstar Confirmed So Far
Roman Reigns, Finn Balor, and Bayley are among the names confirmed so far.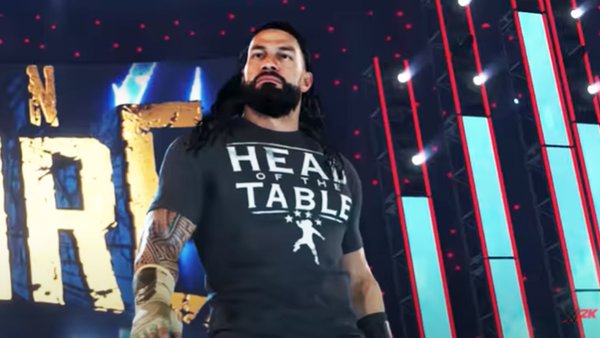 The roster reveal for WWE's annual video game is arguably the most anticipated factor ahead of the game's actual release.
Because of how packed the real-life roster is, there's no way everyone can make the cut. You're hardly going to see fans clamouring for Riddick Moss, a bland heel somehow still signed to the company, if it means Trey Baxter, a standout of the indie scene, won't be included.
For WWE 2K22, this situation may be as extreme as it ever has been, with over fifty wrestlers cut from WWE's roster in 2021. The Big Show, for example, will presumably be cut from the 2K22 roster given his current status in All Elite Wrestling; the 'World's Largest Athlete' had previously been a mainstay in the franchise since his WWE games debut in 1999's WrestleMania 2000.
Still, the roster will feature an abundance of tantalising names to take control of. As of this writing, twenty-two names have been confirmed through various sources, with SummerSlam's gameplay trailer giving us our first in-game glimpse at many of them. Roman Reigns and Bayley will debut updated looks in the game, whereas Ricochet looks like a joy to play as.
As for the others?