10 Celebs Who Always Play The Third Wheel
It's rarely a sexy threesome; more just downright awkward, actually.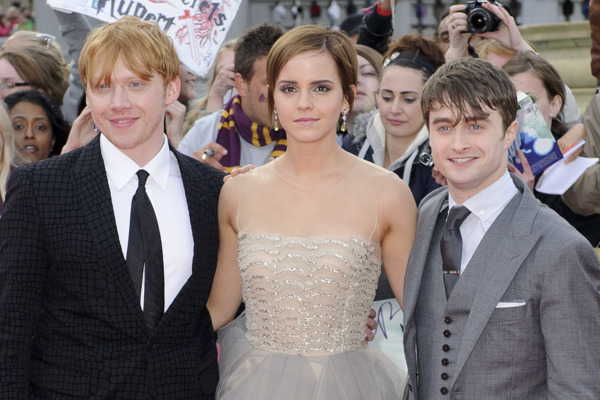 Ever had that horrible sinking feeling where you realize you're totally playing the third wheel? Yeah, celebrities get that too. That whole 'my best friend got a new boyfriend and now there are always three of us but there used to be two of us and now I don't know where I stand any more' is actually a universal situation. Rich or poor, famous or unknown, it is likely that you will play the third wheel at least once in your life time. Having to accompany a couple who are your friends, but also now in a little duo unit of their own takes some getting used to, and isn't everyone's cup of tea. It's hard when you're buddies with someone and then they seemingly impose a new member to your relationship. Or rather, it feels like your friend is just bailing on your original relationship and expecting you to tolerate their new someone. Even worse is when you and your S.O hang out with another couple on a regular basis, and then you guys split up. You're left feeling like a complete tag along, and not sure that your loved-up friends even want to hang out with you anymore. Like, maybe they're just tolerating your company as a newly single person because they pity you. It's OK though: famous people go through this too. And it's perhaps even worse when these awkward trios are splashed all over front page news. If you want to, you can now go online and take surveys to find out who your ideal duo would be, should you ever have to be third wheel to two famous people (be they friends or in a relationship doesn't matter). Or maybe you've got better things to do with your time... Regardless, here are ten celebs who seem to play the third wheel more than necessary.