10 Nerdy Gifts And Science Gadgets To Buy Yourself Right Now
Treat yo'self.
Hey, we're nerds, but that doesn't mean that we don't get to have nice things. In fact, we can have nicer things. You know, the ones that remind you of, oh I know, the astonishing complexity of the universe maybe? Whether you're looking for a gift for a fellow nerd, or just looking to treat yo'self (because why not), there are a range of options out there to fit every budget and satisfy every nerdy style. Love space? There's stuff for you. Dinosaurs your thing? We got you. Some of these are fun little trinkets, some are some are once-in-a-lifetime experiences, and some of them are just plain cool.
10. Personalised DNA Print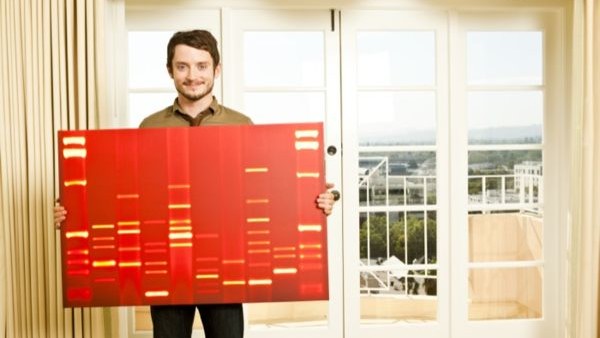 This is possibly
the world's coolest selfie
that you can hang in your home. The DNA portrait is the visual representation of the thing that makes you, you. The process is easy (for you) and painless, just send in a swab taken from the inside of your cheek. From this, scientists in the lab will be able extract your DNA and print it out for all the world to see in the colour scheme of your choosing. It makes a great conversation starter, plus, scientists of the future may someday be able to reverse engineer it and clone you for awesome, sci-fi purposes - whatever they may be.