10 Shocking Things Found In Abandoned Locations
9. The Spreepark Dinosaurs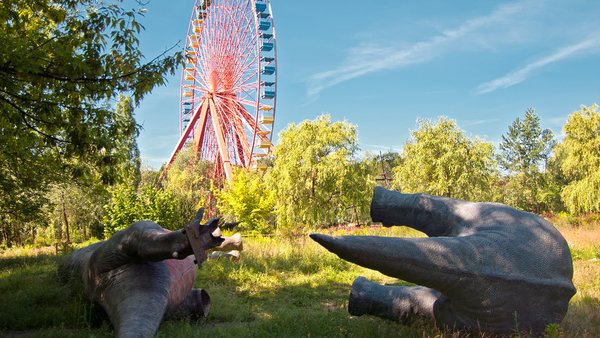 What was once Eastern Europe's largest amusement park opened in east Berlin, Germany in 1969. In 1991, 'Spreepark Planterwald' was bought by a man formerly convicted of the manslaughter of seven people in a carousel accident a decade earlier; he had cleverly used his wife's name on the purchase documents to avoid detection and would not have been permitted to buy or run such an attraction otherwise. While, thankfully, no more disasters occurred, by 2001 the park's fortunes were failing and it was 11 million Euros in debt.
Several of the rides were shipped to Peru to be 'repaired', but on their return journey, the Magic Carpet ride (of all things) was found to be stuffed full of cocaine with an estimated street value of around $17 million. Several of those involved, including the owner's son, received long sentences in a grim Peruvian prison, and that signalled the end of the once-bustling and popular Spreepark.
Most of the rides and other attractions remained, including a ferris wheel and pirate ship, all gradually becoming overgrown and taking on a haunting and magical air. These doubly-extinct dinosaurs were among the numerous bizarre mementos left behind after the park closed.