Advertising Feature
10 Things That Happen Behind The Scenes Of A Fashion Shoot
"Makeup: check, photographer: check, model: where's the model at?"
https://www.youtube.com/watch?v=F8B7KSxZNNU Mexican photographers and film producing Brothers Mauricio and Santiago Sierra have teamed up with New York makeup artist Ralph Siciliano, to produce a stunning and carefully crafted fashion film showcasing the importance of style and design through the evolution and emergence of youth subcultures down the decades. To celebrate this visual delight i-D and Microsoft have team up to deliver a behind the scenes documentary on the production process, which explores the carefully crafted design and artwork of the shoot. The video also includes exclusive interviews with the three main collaborators, and gives a great insight in to how technology is utilised throughout the development. The video is available to watch to the right of this article. To read more on the collaboration and creative process that went in to the making of video, i-D's delivers a fantastic insight in to how everything was achieved here. We wondered what else just might go behind the scenes of a fashion film, and what you could expect to see when the camera stops rolling€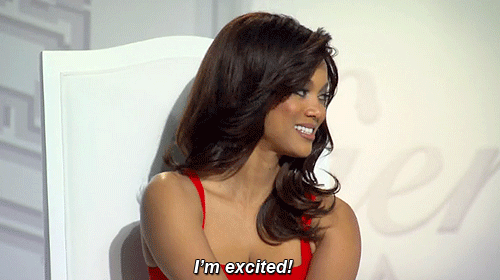 Working in the fashion industry is something that a lot of people have been dreaming about since they were little so you need to make yourself stand out from the crowd. The best way to do this is to completely embrace your personality and be yourself. This is an industry where you need to actually know what you're doing as opposed to simply looking like you know what you're doing. You can only wing it once you've conquered the basics and experience counts for a lot, so when someone asks you if you can help out on an underwater photoshoot, maybe don't turn up with just a bucket and spade. In order to be successful in the world of fashion, you need to be a team player. One photoshoot is an epic collaboration of professionals who are all experts in their field. Whilst there can be feelings of vulnerability as everyone's work is subjected to intense scrutiny, they all compliment one another to make perfection in the form of that one sublime shot. As most people only see the final result, they can be oblivious to the hard work and dedication that it takes every individual member of that production team to reach that goal. As always, the journey is sometimes more exciting and worthwhile than reaching the final destination because of the things that you see and learn along the way. And in the case of knowing what really goes on behind the scenes of a fashion shoot ,this couldn't be more true, as you'll learn all about what it takes to make perfection a reality instead of an expectation.