10 Things To Do In Dubai At Christmas
Grab yourself some sun and a tan this winter!
There is nothing quite like Christmas. For many people December brings their favourite time of year, including all the sweet treats and decadent gifts that come alongside this holiday season. Mince pies, Turkey, and a bit of Sherry with family and friends is what constitutes a perfect Christmas for many people, however, endless Christmas playlists combined with the overwhelming wave of adverts can get a little bit tiresome no matter how festive you are feeling. That€™s exactly why doing something a little bit different at Christmas can be what stops your winter break from being bland, and can turn it into a magical holiday to remember. To help you find a winter wonderland this festive season we compiled a list of the top 10 things to do in Dubai at Christmas. If you feel like swapping the mulled wine for delicious cocktails, trading in your slippers for a pair of skis, or even swapping the sprouts for some sunbathing then this guide should be perfect for you. Doing something unconventional at Christmas can seem a bit daunting at first, but with all of the amazing festive fun Dubai has to offer you€™ll never want to do Christmas the same way again. Here are 10 things not to be missed in Dubai this Christmas.
10. Atlantis - The Palm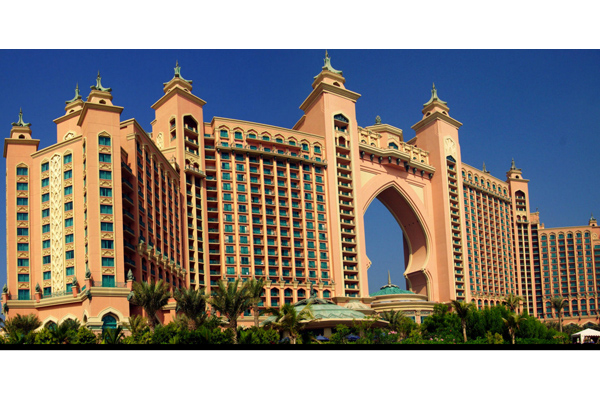 Choosing where you will be staying is an essential element of planning Christmas. While visiting family and sleeping in spare rooms may be ok, Dubai offers luxury accommodation that would make anyone feel like one of the Three Kings. Atlantis is a prime example of what Dubai can offer. This incredible hotel sits at the tip of the amazing man made island Palm Jumeirah. Instead of waking up to a feeble dusting of sleet you could instead be staying at Atlantis where you can wake up to a full floor to ceiling view of the ruins of Atlantis and its marine inhabitants. While this might not be the most traditional Christmas place to wake up it is certainly memorable and enchanting. The hotel is pure paradise and immerses you in a world of imagination and pleasure. With stunning views and even better weather this is the perfect place to be if you want to have a relaxing winter break.
golfscape
golfscape help you discover, plan, and book awesome golf experiences in the world's most sought-after destinations. Displaying a curated collection of select courses centered around discovery, golfscape makes it easy for users to book destination-bound golf in a fast and convenient way online through desktop, tablet or mobile.
See more from golfscape