10 Things You Didn't Know About Hollywood
Bizarre tales from Hollywood's dark side.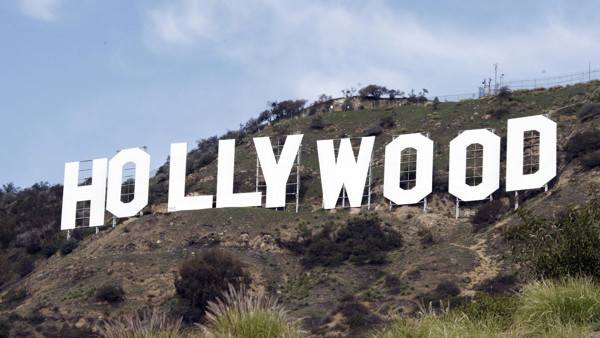 Forget for a moment everything you've heard about Hollywood being a shark tank where new is best and you can can never be too rich or too greedy, pay no attention to Marilyn Monroe's remark that she received a thousand dollars for a screen kiss and fifty cents for her soul, and look at the Hollywood sign.
Those nine letters, 45 feet tall and constructed from sheet metal, tell you everything you need to know about the town they overlook. Restored in 1978 at a cost of $250,000, the metal expands in the California sun, the sound carrying through the hills. That's Hollywood to a tee - expensive and noisy.
Described by Charles Higham as "a clump of shacks at the end of a poisoned rainbow", Hollywood is less a mass-market fantasy factory than a soulless machine whose operators have one goal: making money. "The pursuit of making money is the only reason to make movies," claimed Top Gun producer Don Simpson. "We have no obligation to make history. We have no obligation to make art. We have no obligation to make a statement."
Hollywood may be easy to ridicule, but no writer, performer or director has ever passed through the town without commenting on its soullessness. Here are 10 reasons why.
10. Hollywood Was Founded By Pirate Companies
The first theatre that charged the public for viewing filmed entertainment opened in April 1896 in New York, and the location was not incidental. Thomas Edison, who filed his first patent on a motion picture camera in 1891, lived in nearby New Jersey.
Attended by immigrants and the poor, who wanted cheap entertainment, movies were perceived as a fad by everyone else, but proved so popular that by 1910 there were 9000 theatres operating across America.
For the right to make movies, studios paid a fee to Edison, but such was the demand for product that pirate companies, who sought to avoid reimbursing the inventor, sprang up. In order to escape detectives hired by Edison, these companies moved as far away as possible.
Not only did Hollywood enjoy terrific weather, it was more than three thousand miles away, which made movies easier to steal.