10 Things You Didn't Know About Russell Brand
It's still unconfirmed as to whether he straightens his chest hair or not.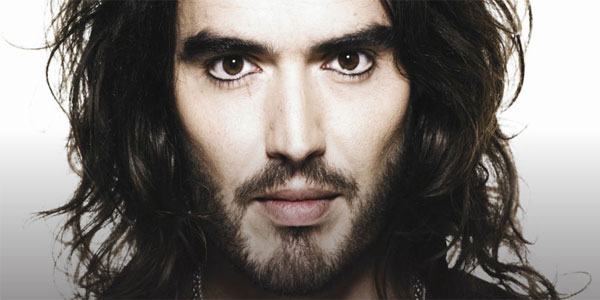 What do we really know Russell Brand for? His comedy routines and his acting skills? Or his controversial actions and activist speeches? Drug use, alcoholism and sex addiction are all phrases that trail not too far behind the name of Brand, although often they are facts that seem to make him all the more interesting as someone in the public eye. While it seems like the wild-haired lothario might have been too busy getting high and laying women, Brand has done a surprising amount so far in his life. He was a child actor (including a part in The Bill, believe it or not) and he made his theatre debut aged 15. He's had film roles in movies including Despicable Me (and it's sequel), Get Him To The Greek, and Forgetting Sarah Marshall. The comedian has also undertaken numerous comedy tours, spouting about his life and various experiences at his own expense. Oh, and he's presented shows including Big Brother's Big Mouth and The Russell Brand Show, and written several books, and hosted radio shows. Not bad, considering Brand's only just turned 40 years old. In more recent news, Brand has been seen during the election period, where he stood against Nigel Farage who described Brand as a man who straightens his chest hair. Not always a bad thing, if slightly bizarre. His interest into politics has seen Brand interviewing all major party leaders, although David Cameron described his own interview with Brand as 'a joke'. His marriage and subsequent divorce to pop star to Katy Perry is still a hot topic during interviews, as is Brand's childhood (he was molested when he was seven years old). The star is pretty open to his flaws, and has written a lot about his early and current life in both his autobiographies. In any case, here are ten facts you might not already know about Russell Brand.