Advertising Feature
10 Up And Coming Portrait Photographers
Because there's nothing wrong with a good close up.
https://www.youtube.com/watch?v=0ap5E5xjWL0 This is our second feature celebrating the recent collaboration between photographers and film producer Brothers Mauricio and Santiago Sierra and makeup artist Ralph Siciliano, who have come together to compose a fashion film focussing on the importance of style and design through the different ages of youth subcultures. The result of this partnership is a visually stunning and tantalising depiction of how creativeness, beauty, and imaginative design has had an overriding influence across youth movements down the years. To read more on the collaboration and creative process that went in to the making of video, i-D's delivers a fantastic insight in to how everything was achieved here. To applaud the wonderfulness of art and creativity within any culture, here is a look at some of the 10 most up and coming Portrait Photographers following in the path of the Sierra Brothers.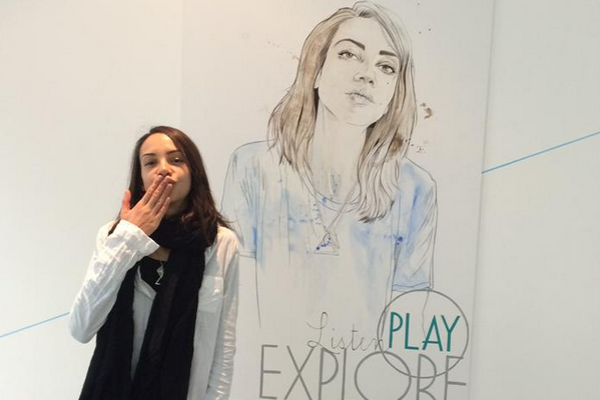 Strictly speaking, portrait photographs or portraiture are images shot to display expression, mood and personality of a subject. While typically images falling into this genre will be close up shots of a face, it's not unusual to see the entire body or background in a picture included. For all selfie lovers out there, this may be your time to to find inspiration in taking some arty pictures of yourselves. Portraits can be of the photographer themselves, and are not always taken on sophisticated cameras - some of the up and coming portrait photographers in this list have used Instagram as a photo taking tool, and created projects with themselves as the subjects rather than other people. If you're interested in a few new photographers to follow on social media, or simply looking for a new blog to read, these photographers who have recently stepped into the portraiture limelight after a few career successes are great to take inspiration from - and to ogle with wonder over their photos, of course. And if you're a budding photographer yourself and looking to get into portrait photography, find out a little more about the following photographers and their own beginnings in order to pursue your career. You don't necessarily need a lot of money; but you do need time, confidence and persistence. And of course a camera.