10 WTF Miley Cyrus Moments
Miley, seriously, put that naughty tongue away.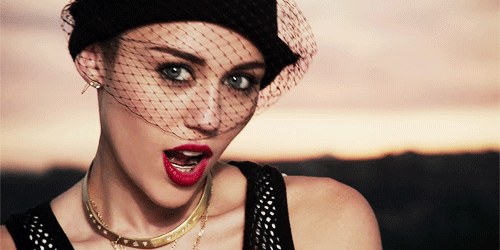 Miley Cyrus's career seems to have gone from cute Hanna Montana success to controversial stardom in the short space of just a few years. And boy has she pissed some people off during the transition. Not that that's all she's done; the cheeky tongue-wagging pop star is only 22 years old, and currently worth an estimated $160 million dollars. She's currently on track to being one of the highest earning female solo artists of all time, and she's won an Artist of the Year Award - no easy feat among the numerous other female performers currently hitting our radio stations. She owns a $5.5 million horse ranch in California, was nearly married to Liam Hemsworth (sigh), and has dated a whole bunch of sexy celebs since her days at Disney. But despite these highs, Miley has also experienced a series of lows, or in this case, WTF moments. You know, those times you went on Facebook and saw yet another picture of Miley doing something weird onstage/in a club/ with a girl, and just thought 'WTF Miley?' We've all experienced it, no matter what kind of hardcore fan you might be. Sometimes that girl is just a bit too good at taking things a little too far. So without further ado, here are the top ten most WTF Miley Cyrus Moments.