12 Amazing Shia Labeouf Motivational Videos
DO IT! JUST DO IT! MAKE YOUR DREAMS COME TRUE!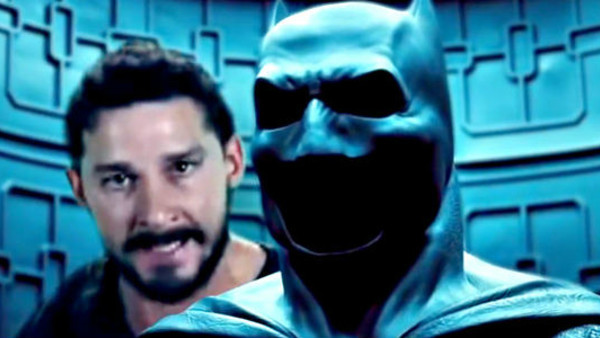 Shia LaBeouf has become the source of endless amounts of video creativity over the past week. There's a 30 minute interview that was uploaded about a month ago where the former Even Stevens actor read a bunch of monologues back to back. However there's only one monologue in particular that's getting quite a lot of attention.
The specific minute or so of video that has the internet going nuts was written by Joshua Parker, a 2015 fine arts BA from Central Saint Martins. He's the one to thank, along with Shia. And the original video is completely free to independently edit away thanks to its Creative Commons license, so have at it.
The video was shot in front of a green screen so video editors are having a heyday with it. Shia has been inserted into popular movies, music videos, and even has a conversation with a certain irate Fox News host.
Readers should be warned that several of these videos do push the boundaries regarding language. So they're NSFW and probably shouldn't be viewed around small children who might repeat the inspiring vulgarities.
The following twelve videos find Shia LaBeouf giving out his energy in ways that are sure to encourage you as well. Watch these before giving an important presentation at work, taking your college entrance exams, or running into burning buildings to save lives.
12. Dawn Of The Do It
https://www.youtube.com/watch?v=1IzYQYYAdw0

Batman vs. Superman will take the movie world by storm when it releases in March of 2016. Until these two icons do battle, the DC Universe has found a new superpower to contend with: Shia LeBeouf. 

Youtube user Joey Danger made this fantastic mashup that showcases Batfleck being told to not let his "dreams be dreams" while staring at his batsuit, Shia riding on the back of the batmobile, and Batman getting the assurance that Superman bleeds.

This is a superb integration of Shia into a movie trailer. Batman & Shia LaBeouf vs. Superman: Dawn of Do It is not the mashup the internet deserves, but the mashup that it needs right now...or something.