12 Hilarious Celeb Responses To Their Own Death
The rumours of their deaths have been greatly exaggerated...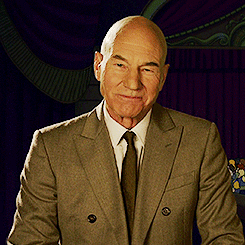 When you're a celebrity, life can be hard: people will either criticise you for your lack of fashion sense and/or significant other, or hound your every move thanks to their overbearing interest in your fashion sense and/or significant others. But by far the strangest obsession the media seems to have with celebrities is claiming that they've popped their clogs and floated up to the great tabloid magazine in the sky. While distressing for anyone who believes reports of a celebrity death without question, these pillars of journalistic quality provide brilliant entertainment when the celebrity in question personally responds to the claims, and it is those moments that we celebrate here. Before we look at the best responses, an honourable mention must go to Sir Patrick Stewart, who fell victim to an accidental "outing" as being gay by The Guardian, a report which broke something of tradition for him. His response was nothing short of genius.