15 Problems Only London Commuters Will Understand
15. People Saying, €œLondon, Baby!€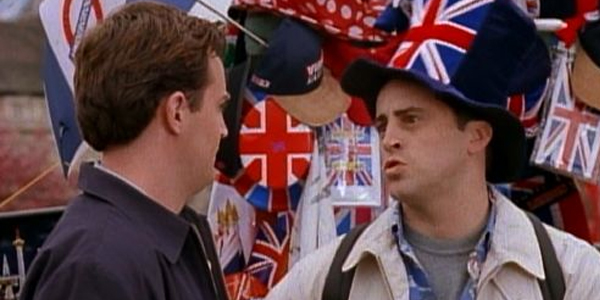 To those of you for whom visiting London is still an exciting novelty, and not a soul-crushing chore, this is not a 16-year-old episode of Friends. We€™re glad that you€™re happy, but for those of us that are here every day, it€™s lame and kind of weird when you announce your visit this way. It€™s like your only point of reference for your own Capital city is from a 90s American sitcom. Friends is great, we all agree on that, but seriously, just stop it. And no one cares if you€™re going to €œThe Big Smoke,€ or that the traffic or tubes were horrendous in €œLondon taaaahn€ today. They€™re horrendous every day.