18 Joe Rogan Experience Podcasts You Must Listen From 2019
Did you manage to catch all of these episodes of the world's biggest podcast?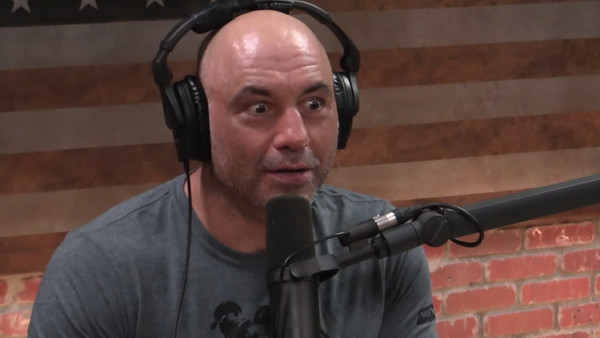 It was a stellar year of podcasting for stand-up comedian and UFC commentator, Joe Rogan. He's always managed to bring in a varied assortment of people to his show, but 2019 had some of his best guests ever. However, as Rogan is one of the most prolific podcasters in the game and has two or three different guests on every week, we totally understandable if you can't watch every single episode.
If the sheer amount of episodes makes it difficult to decide which one you're going to jump into, then don't worry because we've done the hard work for you. We've gone back and picked some of the most informative, entertaining and just downright funny episodes of last year's run. Trust us when we say you're in for an incredible treat.
From lengthy debates with experts that get down to the nitty gritty of some of the world's biggest and most talked about problems to the finest combat sport athletes and coaches discussing their philosophy on fighting and life, these are the episodes that made sure that the Joe Rogan Experience was one of the most interested of 2019. Let's begin...
18. 1285 – B-Real
Any fan of Joe Rogan knows that other than combat sports, podcasting, comedy and hunting, the man loves to smoke marijuana. It's a major part of his persona and has been since the show began ten years ago. He's had his fair share of kush loving comrades on the show, but the appearance of B-Real this year nearly trumps them all.

The legendary Cypress Hill frontman and Rogan smoked a hell of a lot during the show. So much so that it's actually impressive that they were able to have such a thorough conversation with each other. The two go through a whole host of topics, including martial arts, music and life growing up in California.
However, the best part of the podcast is when B-real shares an incredible story about performing at Woodstock '94. As he describes the sheer amount people the group of fans they had to rap in front of - which is said to have exceeded over 500,000 fans - it's easy to imagine how scary that must've been for them, even as established artists.