20 Hilarious WTF Cake Messages
There really is a cake for any occasion...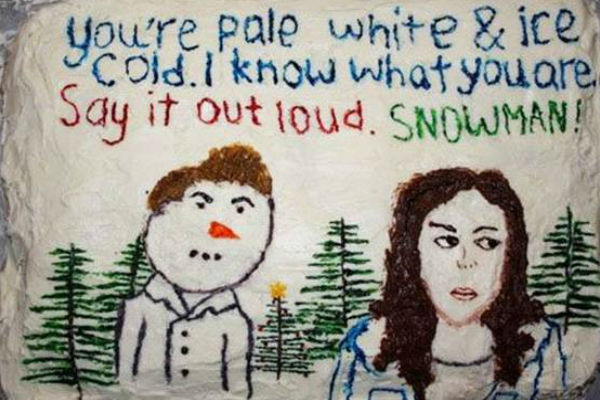 Who knew that there was a market for funny Twilight cakes? Eating cake is one of the greatest pleasures that you'll experience during your lifetime; so much so that you can't understand why people pick off their icing and leave it on their plate - that's the best bit. You find a source of happiness and comfort in cake and it's not just you who understands this. So if you ever find yourself in a bit of a pickle with your friends after an argument, or you're wondering about the perfect way someone can celebrate their teen pregnancy, cake is the answer. From celebrations to apologies, your fellow humans have thought long and hard about the messages that they're writing on baked goods. Here are some of the funniest and most WTF messages that have appeared on cakes.
20. Who Said Romance Was Dead?