20 Mind-Blowing Facts You Never Knew About Stephen King
What scares the man responsible for all your nightmares?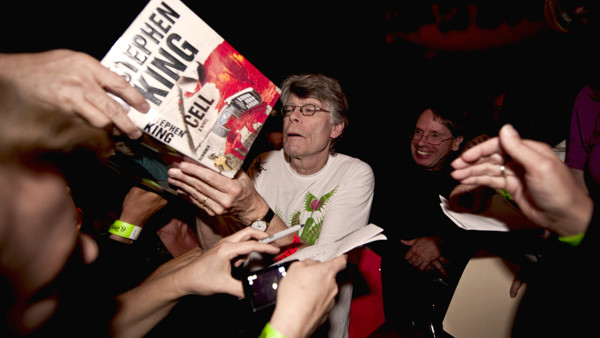 There is no living American writer like Stephen King. Arguably there's no living American like Stephen King full stop, so unique and idiosyncratic as the writer is. He's the man behind any number of best-selling novels, horror and otherwise, that generations of readers all across the globe have been perusing under the covers for decades. King has a huge fan following, thanks to both his books and their numerous film adaptations.
King taps into a particular vein of horror. Much of the time the supernatural beasties behind all the scares are particularly fantastical or classically gothic, but almost as often they're simply symbolic of a much more real and relatable anxiety: fear of death, of abandonment, of addiction, of losing ones family.
And then there are the ones that are just about scary clowns that coax kids into drains, before turning into a giant spider and devouring them. Having earned a place in the hearts and minds of horror fans worldwide, King has barely stopped for a breather €" a new film of It is in the works; crime thriller sequel Finders Keepers is out this June; and it was announced this week The Dark Tower would finally see light as a film/TV series combo.
King is one of the most popular €" if not the most €" and widely-read writers in living memory. He's a household name. For a man who writes such terrifying books, he has a lot of people who love him. But even then, did you know about his own fears? Or his connection to The Simpsons? Here are twenty such mind-blowing facts you never knew about Stephen King.