30 Magical Secrets From Universal's Harry Potter Diagon Alley
Uncover the magic of Diagon Alley.
If you're a Potterhead, a trip to Universal Studios Resort is not complete without a visit to the Wizarding World of Harry Potter: Diagon Alley. From the magical atmosphere to the breathtakingly realised details, the Wizarding World of Harry Potter has become the premiere attraction of the Orlando park and with Hogsmeade about to open in California, it should be the first stop on your Universal Studios to-do list. Universal and author J.K Rowling have gone to painstaking lengths to make sure every muggle can enter the wizarding street of Diagon Alley with as much wonder and imagination as the original books promised. After your first devouring visit of the awe-inspiring wonder, the second time actually becomes the most fun when you spend time examining every shop window and alley-way for secrets. Hours can be spent in this truly immersive environment, spotting everything from the talking heads to the hidden spells. Diagon Alley is filled with plenty of "easter eggs" to keep even the most scrupulous Harry Potter fan entertained...
30. You Can Call The Ministry Of Magic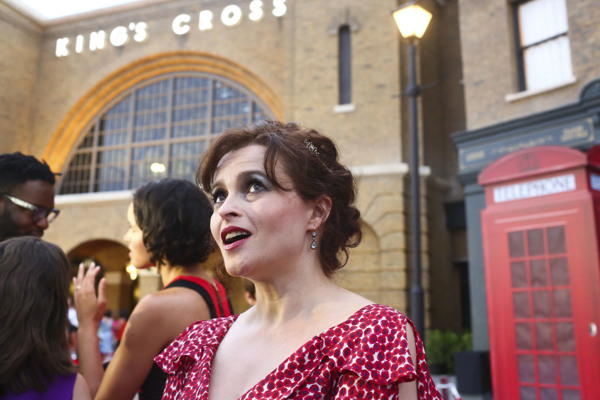 The genuine London red telephone box outside of Kings Cross Station is not just a great photo opportunity. Go inside and make a call, just dial MAGIC (62442) and you'll get through to the Ministry of Magic.