5 Reasons Brits Should Head To Universal Orlando Resort From November 8th!
Because we all need a little bit of magic right now.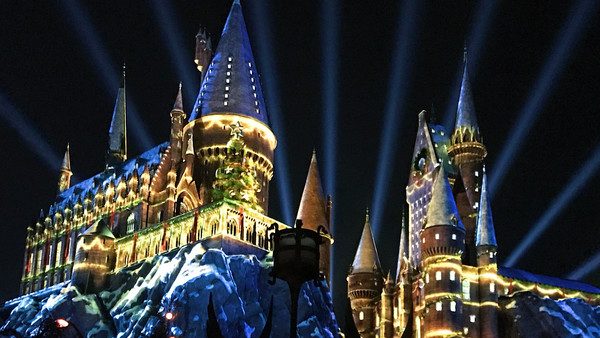 Who's excited to travel back to Florida and experience Universal Orlando Resort? We know we are!
It has been 20 months since the USA closed their borders and as of November 8th the travel ban will finally be lifted. We know quite a few Brits have missed travelling to Orlando and having fun in their favourite place. Many will be getting their passports ready and their bags packed, jumping on to that long anticipated flight out to Florida.
We know the first place we'll be heading to is Universal Orlando Resort and here's 5 reasons why we think it should be your first stop too...
5. Christmas Is Coming To The Resort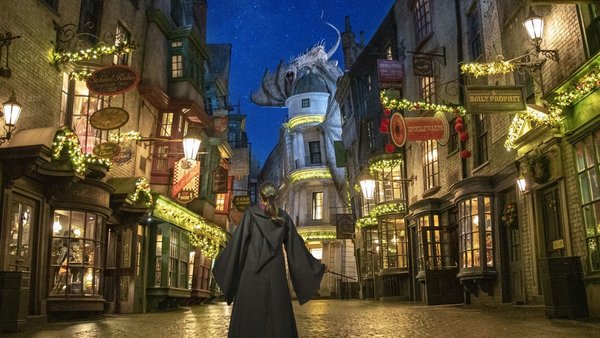 After a long 20 months of being away, it seems only right that us Brits will return to Universal Orlando at the most magical time of the year.
Holidays at Universal Orlando will be returning November 13th, just 6 days after the USA begins welcoming those in the UK back through their gates.
Fans of Harry Potter can see the Wizarding World fully decorated for Christmas and grab themselves a delicious hot Butterbeer. There's also plenty of festive entertainment with Celestina Warbeck singing Christmas tunes in Diagon Alley and the Magic of Christmas at Hogwarts Castle playing each evening in Hogsmeade.
That mean old Grinch is back with Grinchmas in Seuss Landing. He'll be back with the Who's and starring in the Grinchmas Who-liday Spectacular at Islands of Adventure. This show is the perfect way to get into the spirit of the season with all wonderful music and holiday cheer.
The best way to finish off any night at Universal Studios Florida with the Universal's Holiday Parade featuring Macy's. The Macy's Thanksgiving Parade is as American as apple pie, so it's rather a treat to see the gorgeous "larger-than-life balloons" of your favourite characters from Shrek, Despicable Me and Madagascar take flight in the park.
Christmas at Universal seems the perfect time to welcome yourself back to the parks.