5 Reasons Joe Rogan Just Isn't The Same On Spotify
Is it just us, or is JRE different now? A breakdown of new platform changes.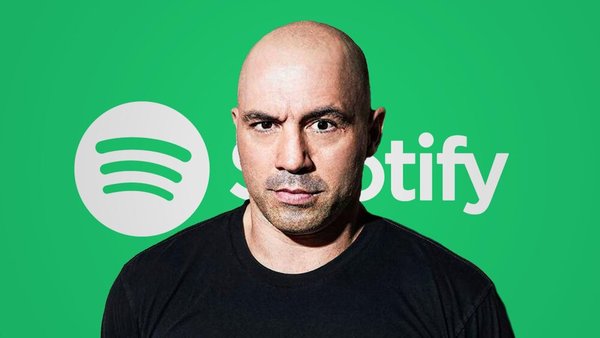 There have been a lot of changes for the Joe Rogan Experience against the backdrop of 2020, including a move to Texas and the complications of the Covid-19 pandemic. What may prove to be the most significant of all is the decision for the podcast to become a Spotify exclusive, effective as of December 2020.
Some eyebrows were raised at the sheer size of Spotify's outlay on securing the rights to the Joe Rogan Experience, which was first announced back in May. The deal is worth $100m, which is the equivalent of 26 billion songs streamed for musicians paid through Spotify's traditional payment model.
We are still to see the long-term effects of the partnership, with a very mixed picture painted by an impressive initial boost Spotify's financial outlook, contrasting with fears that not as many YouTube viewers have made the migration to the new platform as had been hoped.
Some may be teething issues, some may prove to be popular in the long term, and some may even change the show forever, but its difficult to deny there have been a few changes in the general vibe of the show since the switch.
Read on as we comb through the reasons for that weird feeling that things are different now.
5. Lack Of Big Name Guests
Okay, so in light of the ongoing global pandemic, JRE has actually done really well in terms of keeping their volume of face-to-face output going, especially when it requires sometimes two or three healthy guests, as well as ensure its host is not out of action at any cost.
The lack of any mega high profile guests is therefore understandable, but it is noticeable that we haven't seen an Elon Musk, or a Tyson Fury since the switch to Spotify.
There are some concerns, however, that this may be a longer term trend. Guests on JRE are not given a conventional appearance fee and in a lot of cases (particularly with more high profile interviewees), an appearance on the podcast was factored into a wider promotional tour, or work in California, with the old studio conveniently located close to the world's film and pop music capitals in Los Angeles.
Rogan's new studio just outside the city of Austin is in good position too, with the host himself noting this did make him more accessible for East Coast guests, and clearly the podcast is a huge pull in its own right. Only time will tell if this leads to a less celebrity-heavy JRE.