7 Reasons Why You Should Eat Ice Cream In Winter
The cold never bothered you anyway, right?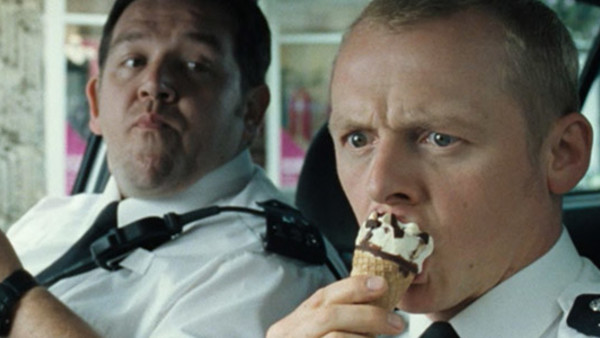 When approaching any brightly coloured, fun filled ice cream van while strolling through the local park, or approaching the chilly world of the freezer section in your local supermarket, there are certain items of ice cream confectionary that you expect to find. Its next to the syrupy sweet flavoured ice lollies and plain tubs of ice cream that you€™ll find one of the nations favourite iced treats €" Cornetto.
For nearly 60 years since ice cream manufacturer Spica overcame the quandary of how to put ice cream in wafer without turning it soggy, Cornetto has become one of the best selling frozen dessert brands around the globe. Whether you€™re in Britain, mainland Europe, SE Asia, or in fact most countries in the world, you can rest assured that Cornetto is always on hand to satisfy those taste buds.
While you may think of Cornetto as a sturdy stalwart in the wonderful world of desserts, with the solid fusion of ice cream and cone being that of enjoyment but not overly inspiring, there are now so many salivatingly good flavours to choose from, the hardest part is deciding which one you want. Alongside the old faithful of vanilla, chocolate, mint chocolate, and nut now stands an array of contemporary and luxurious offerings. These include raspberry, cookies and cream, and salted caramel and popcorn.
In time for Christmas, Cornetto is launching a brand new Snapchat channel so that followers can get first glimpses of new flavours, recipe ideas, and for Cornetto to give some ingenious suggestions of when and where you can enjoy yours. To celebrate the launch of the channel they are to hand temporary control over to social influencer Ben Phillips.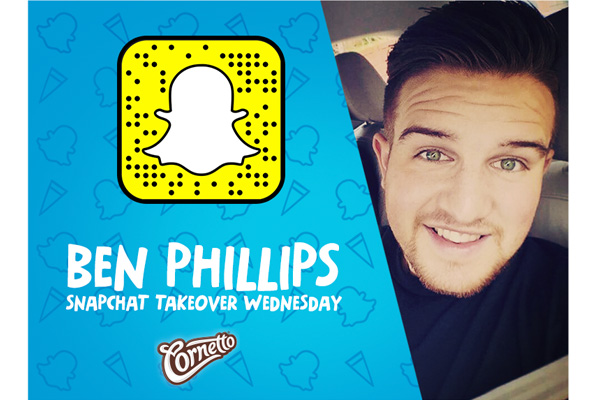 Ben spends his days keeping his followers online, or as he refers to them his friends, entertained with hilarious and shamelessly comical Vines. Since becoming active on the social platform in early 2014 Ben€™s following on Vine has grown to such an extent that he has now recorded over 1.3million followers, with viewing figures and subscriber numbers going up every hour. His success has seen him now reach a point where the planning and execution of his daily Vines has become a full time job for both him and his entourage of close family and friends.
While in charge of the Cornetto Snapchat reigns Ben will be visiting London€™s Winterville festival this coming Wednesday (16th). Located in Victoria Park Winterville is London€™s alternative winter festival, which provides a host of different activities, events, and attractions for people looking for a change from the Christmas norm. With a fun fair, a backyard cinema, an ice rink, countless food stalls, and different types of markets there is no shortage of things to keep you entertained.
While at the festival Ben will be posting a series of witty and sure to be very entertaining snaps from the account. But be quick, as in true Snapchat style this will only be available for 24 hours so don€™t miss out.
Although the snow and frosty weather has started to take its icy grip across the nation, that€™s no reason you shouldn€™t be able to enjoy the wonderful joy of ice cream. In the spirit of Christmas here are 7 Reasons Why You Should Eat Ice Cream In Winter.
Cornetto
Cornetto is a branded frozen dessert cone manufactured by Unilever and sold under various international subsidiary names, including Wall's in the UK, HB in Ireland, and Frigo in Spain.
See more from Cornetto