7 Things You Didn't Know About The Phantom Manor At Disneyland Paris
We uncover all the spooky secrets of Disneyland Paris' haunted mansion.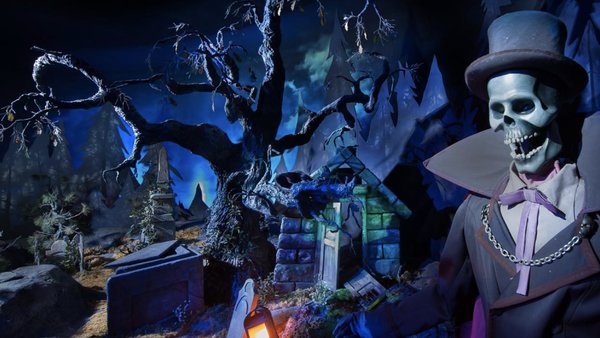 Ghostly rides have been a long time staple of any Disney park and Disneyland Paris is no exception.
Sitting atop a hill over looking Big Thunder Mountain in Frontierland stands Phantom Manor. Here guests can get to experience the spookiest ride in the park.
As with other Disney parks, the ride beckons you to join the spirits as you visit their world. We see a sad and lonely Bride as she mourns the loss of her beloved whom had promised to take her away from the mining town. Yet a mysterious Phantom stalks her as she roams her empty home and invites ghosts to take up residence at what was formally Ravenswood Manor.
The Phantom Manor, though similar to the Haunted Mansion in Disney's US parks and Toyko Disneyland, has its own striking differences, including a storyline found no where else in any Disney park.
Just like visitors to Phantom Manor we uncover all the secrets of this haunted mansion.
Here are 7 things that you might not know about this famous Disneyland Paris attraction...
7. It Has An Official Backstory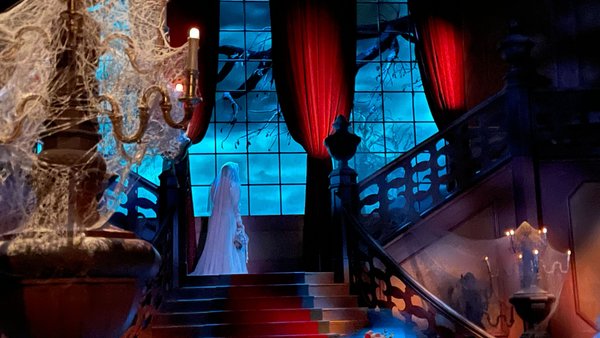 Unlike Walt Disney World and Disneyland's Haunted Mansion, the Phantom Manor has an official backstory which Disney have specifically included.
The Phantom Manor is the story of Henry Ravenswood and his daughter Melanie. Ravenwood built the manor after becoming rich from mining gold at the Big Thunder Mining Company.
Those native to the area believed that the Thunder Bird a spirit which lived within the mountain and would eventually materialise in the form of an earthquake should its treasure be disturbed.
Melanie grew up and became involved with numerous suitors, only for them to die mysteriously. She would eventually fall in love with a young man who promised to take her away from the town of Thunder Mesa. But her father did not approve of the couple.
Ravenswood and his wife were killed when an earthquake eventually destroyed much of Thunder Mesa.
Upon Melanie's wedding day a mysterious phantom appeared in the manor. He took away her fiancé and hung him in the attic. Never knowing what happened to her love Melanie wandered the house in her wedding dress, and was never seen by the town again.
If you pay attention you can spot her loves and the story as you venture through Phantom Manor.