9 Best Things To Eat And Drink At Universal Orlando Resort 2022
Donuts…is there anything they can't do?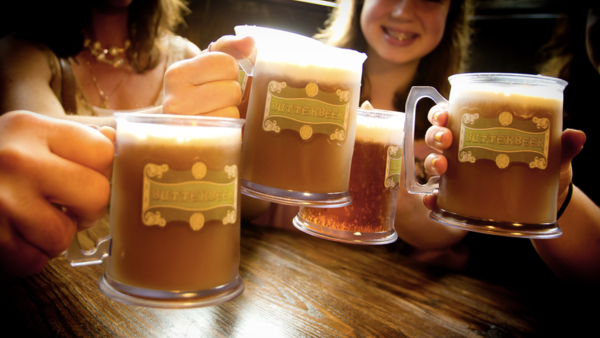 Universal Orlando Resort has some of the best theme park food you can buy.
If you want the typical burgers and chicken strips then of course you can get them in both Universal Studios Florida and Islands of Adventure. The brilliant thing about Universal Orlando is that it has so much more food than the usual theme park fare.
With award winning restaurant serving everything from grilled cheese sandwiches to cakes that are so big you would need to share. There's nothing you can't eat at the resort. If you prefer to eat on the go, the parks have plenty of fun themed items to pick up.
If you want a drink that you can only get at Universal Orlando, then there's plenty to enjoy. From Wizard brews to cocktails that come with a Jaws themed show; you can get any kind of beverage in the parks.
We've taken a good look at everything that you can get at Universal Orlando Resort and come up with the ultimate list of everything that a foodie should experience in the parks.

Here are the 9 food and drink items that we think are as good as it gets at Universal Orlando Resort...
9. Krusty Burger - The Simpsons Springfield USA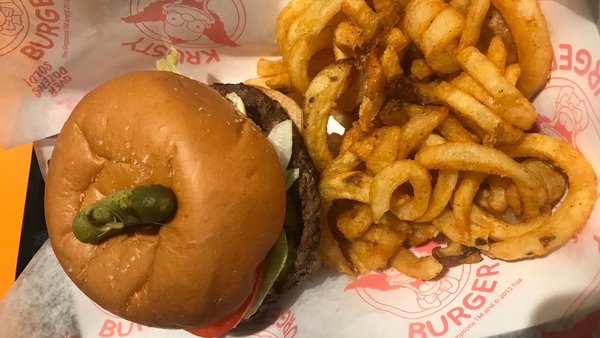 Fans of The Simpsons can grab the famous Krusty Burger in Springfield USA and it's as delicious as you might expect.
Located in Fast Food Boulevard, the Krusty Burger is served along with Kurly fries and if you fancy it a rather tasty shake. The burger has cheddar cheese sauce, a giant tomato slice, iceberg lettuce and is topped with a secret sauce.
If you prefer something more substantial Fast Food Boulevard also serves the Clogger Burger which is even bigger and comes with bacon.
Often theme park burgers don't have a great reputation but the Krusty Burger is pretty much a MUST eat at Universal Studios Florida.