9 Things You Need To Know About Walt Disney World's Holiday Celebrations
Here is your guide to everything you can do this holiday season at Walt Disney World.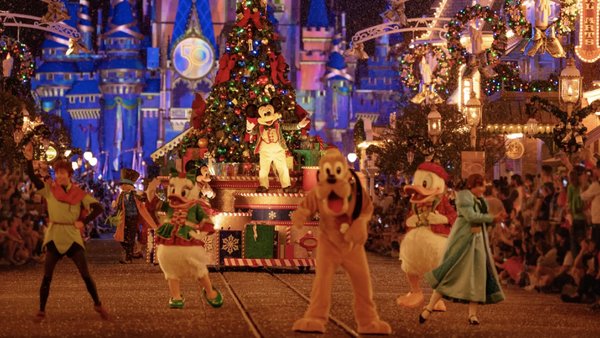 Now that Halloween is over the festive season is only just around the corner at Walt Disney World.
Beginning on 11th November all of the resort's theme parks will be decorated with Christmas trees, wreaths and tinsel. Holiday music will soon be filling the air of Magic Kingdom and Santa Claus will be taking centre stage in the park's huge Christmas parade.
Every single one of the parks will have holiday offerings. Those who love hearing the traditional story of Christmas can attend Epcot's Candlelight Processional. Whilst Hollywood Studios sees jolly St. Nick driving through the park in a shiny red convertible car. Even the Guardians of the Galaxy are getting in on the festive fun this year.
It wouldn't be the holidays without sweet treats and Walt Disney World has plenty. Mickey's Very Merry Christmas Party will have hot cocoa and cookies on offer and Epcot will see the return of all the food booths serving traditional Christmas fare from around the world.
With less than two weeks to go before all the festivities we decided to take a look at everything that you can do at Walt Disney World this holiday season.
9. Mickey's Very Merry Christmas Party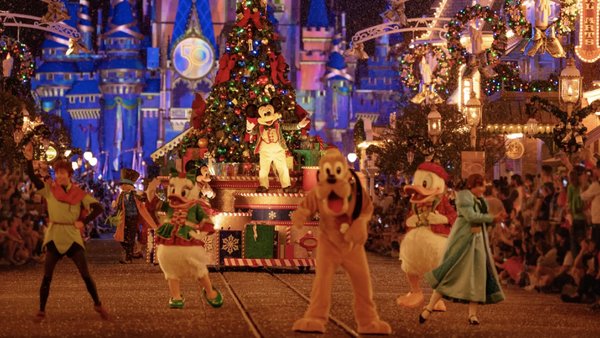 The jewel in the Walt Disney World festive season's crown is Mickey's Very Merry Christmas Party.
With Magic Kingdom transformed with wreaths and a huge Christmas tree; the evenings will become the place where guests can attend the merriest party of all.
Filled with Christmas themed characters, free hot cocoa and cookies; the party is the perfect way to spend an evening in the Magic Kingdom.
It wouldn't be a party at Walt Disney World without a parade. Mickey's Once Upon a Christmastime Parade runs during each party evening, bringing fun, music and snow to Main Street USA. The parade features all your favourite Disney characters plus the main man of the season, Santa Claus.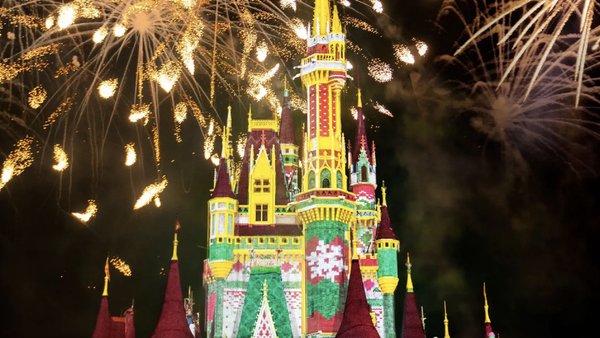 The ticketed event also hosts a spectacular fireworks display. Minnie's Wonderful Christmastime Fireworks brings life to Cinderella Castle with projection displays, yule tide songs and of course a fireworks display that almost dances with the music.
One thing that makes Mickey's Very Merry Christmas Party so great for ride fans is that as the parks have a limited number of guests. This means you can ride more of your favourite attractions with even less queues than usual.
Mickey's Very Merry Christmas Party are on sale now and price is dependent upon the night you visit. Dates can fill up so if there's a night you want to attend you might want to get your ticket now to avoid disappointment.