Celebrate 20 Years Of Movie Magic With The Secretlab Harry Potter Edition Chair
Secretlab TITAN Evo 2022.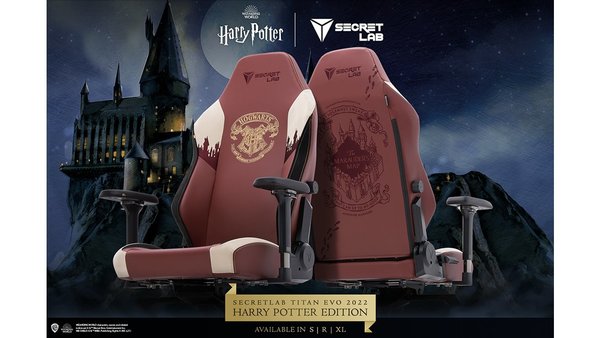 Famed for the quality they forever bring to their products, Secretlab have teamed with Warner Bros. to deliver the first ever Harry Potter-inspired gaming chair.
Released to celebrate the 20th anniversary of Harry Potter and the Philosopher's Stone, this Secretlab TITAN Evo 2022 will allow you to game in ultimate comfort while you pay tribute to your particular Hogwarts house of choice.
Crafted in stunning detail, the Harry Potter edition of the TITAN Evo 2022 features the legendary Marauder's Map embroidered on its backrest, with the spirit of the Wizarding World brilliantly amplified by the use of the Hogwarts crest and silhouettes of the beloved school.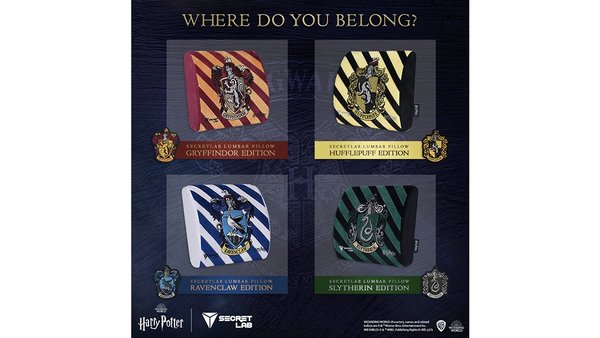 There's also the customisation element on offer with this new release, with you able to take your pick from the crests of Gryffindor, Slytherin, Ravenclaw and Hufflepuff when it comes to the ridiculously comfortable Secretlab Harry Potter Edition Lumbar Pillow. Made with premium memory foam, these pillows are guaranteed to have you gaming in utter luxury – and of course our dashing bravery and determination at WhatCulture meant our pillow of choice came in Gryffindor colours.
In addition to the pillow bringing added comfort, the TITAN Evo 2022 structure itself is a marvel to behold. The very reason Secretlab started making chairs in the first place was due to not being happy with what was out in the marketplace, and the company has an in-house Project Development team which consists of mechanical engineers and industrial designers. Added to that, this team works with material scientists and user experience specialists to make sure that Secretlab are constantly leading the charge when it comes to having the best gaming chairs in the business.
If that wasn't enough of a commitment to quality, Secretlab have also brought together a group of academics and experts to form an independent Ergonomics Advisory Board. You want a comfortable, welcoming experience from a gaming chair, and Secretlab have shown over the years just how serious they take this responsibility. After all, this is an organisation that has been operating since 2014 and has a whole host of awards to their name thanks to their forward-thinking approach to Secretlab products.
Secretlab already have over 1 million users across the globe, and the Harry Potter Edition TITAN Evo 2022 is sure to prove a huge hit. Practicality-wise, the four-way L-ADAPT support system and lattice of living hinges means the TITAN Evo 2022 adapts to match your own personal requirements and allows you to game, work or just simply relax for hours on end. Even better, the TITAN Evo 2022 is available in three different sizes, so there's no need to worry about being cramped into an undersized chair or swamped by something that's far too big for you.
The chair on its own is a phenomenal piece of equipment, but the sheer detail of the beautiful Harry Potter-based designs makes this product even more of a must-buy.
Full details of the Secretlab Harry Potter Edition TITAN Evo 2022 and the company's other products – including DC Comics, Overwatch, League of Legends and Game of Thrones' versions of the TITAN Evo 2022 – can be found here.
Create Content and Get Paid
---