Chance Confirmed As Universal Halloween Horror Nights Icon
This year it'll be a game of Chance at HHN 26.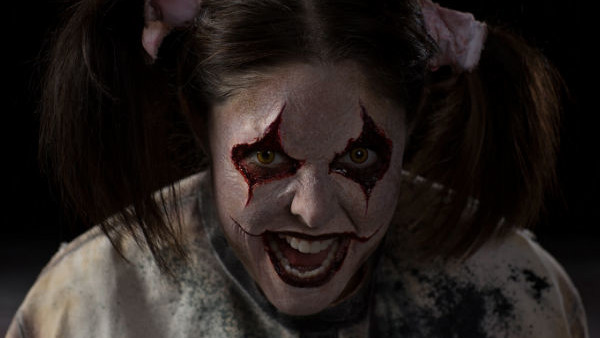 Following a teaser video on Wednesday, it has now been confirmed that Jack the Clown's sidekick character Chance will be this year's icon at Universal Studios Orlando.
This time around Chance won't be playing second fiddle to Jack the Clown as she takes centre stage herself. Not only will she be the icon but she will also have her own house and scare zone.
Speaking on Universal's blog, Director of Creative Michael Aiello shared Chance's story with fans:
The aftermath of the carnage is still fresh and Chance finds herself incarcerated for the crimes of last year... Chance bides her time within her cell.But this is not a tragedy for her. This prison is a toy box. Its within the confines of her cell that she enters her horrific theatre of the mind. She knows that the acts committed inside her mind will manifest in the real. Both equally deranged and gothically beautiful.
Guests will be treated to two different versions of Chance; one the true image, the other her fantasy that has come to life.
The 9 houses will play a part in her twisted theatre in which she is the star of the show. Those who dare to enter her world, where the lines of reality and imagination are blurred, will come face to face with the icon herself.
Will you dare to Chance at Halloween Horror Nights 26?
Create Content and Get Paid
---