Game Of Thrones: Ranking George R.R. Martin's Westeros Books - Worst To Best
It's time for a trial by literature.
It's incredible to consider the fact that George R.R. Martin has been writing about Westeros for almost twenty years. Since then he has published five entries in the A Song Of Ice And Fire series, with at least two more set to come. But though he's primarily known for ASOIAF, these aren't the only books during which George R.R. Martin has dipped into the world of Westeros. It takes so long to work on an entry in the main series €" and the setting is so vast and complex €" that Martin has put out various other works about the land in which the main story takes place. Not only that, but some of them are pretty damn great, too. Take the three Tales Of Dunk And Egg, for example, set ninety years before ASOIAF, which focus on Ser Duncan the Tall and Aegon V Targaryen (who fans of the show may know as the brother of blind Maester Aemon). Then there's a compilation of Tyrion's best quotes and an incredibly detailed book on the history of Westeros and its people. This list accommodates for all those other publications, stacking them up against the mighty A Song Of Ice And Fire series in a sort of trial by literature, in an effort to see what comes out on top.
10. The Wit & Wisdom Of Tyrion Lannister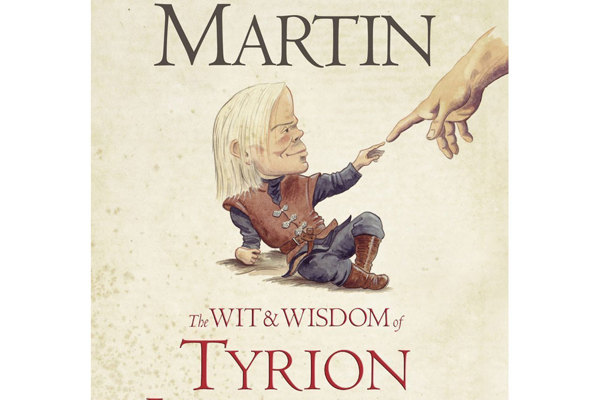 The Wit & Wisdom Of Tyrion Lannister is a great little book, but it's fairly inessential for those who have read A Song Of Ice And Fire. It picks some of Tyrion's funniest quotes along with his most thought-provoking, and separates them into various categories like €œOn Being A Dwarf€ and €œOn The Human Condition€. That being said, it's infinitely more satisfying reading the quotes in context. As a reference point or as something to briefly flick through it's fine, but it clearly only exists to capitalise on the popularity of the character that arose from HBO's adaptation. Easily the flimsiest of George R.R. Martin's Westeros books, but charming in its own small way.
Brian Wilson
Commonly found reading, sitting firmly in a seat at the cinema (bottle of water and a Freddo bar, please) or listening to the Mountain Goats.
See more from Brian