Halloween Horror Nights 2022 First House Revealed - Universal Monsters: Legends Collide
Universal Orlando Resort and Universal Studios Hollywood announce this year's first maze.
This year's Halloween Horror Nights at both Orlando and Hollywood theme parks will feature a "triple threat" of three of Universal Monsters most iconic legends.
For the past few HHN's we've been treated to some epic maze's featuring characters from the Universal classic monsters. The Wolf Man vs. Dracula vs. The Mummy will be the giants of horror that you will face in this year's HHN first announced house.
Universal Monster: Legends Collide will take you back to the 19th century where you will find yourself in the middle of a battle between three "titans" of horror. Each one is trying track down the Amulet of Ra, will you find yourself in their way?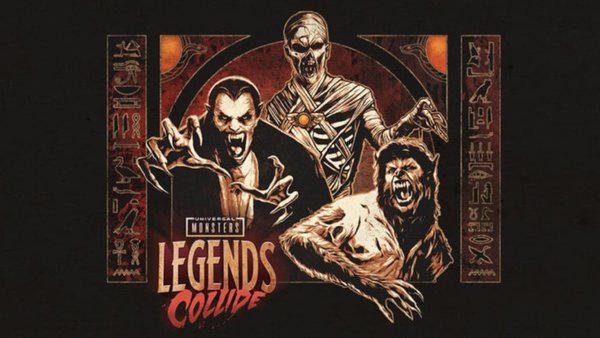 Each horror legend has their own reasons for finding the Amulet. The Mummy and Dracula are in search of a way to "bring humankind to its knees". The Wolfman believes that he can finally bring a stop to the curse that transforms him at each full moon from man, to hideous creature.
Who will be the first to find it? Only one of these icons of horror will survive. This is a scary movie marathon like no other. The question is, will you make it out in one piece?!
Fans who attend the event at Universal Studios Hollywood will be treated to a bonus feature in their house. The maze's music features an original collaboration with SLASH.
Halloween Horror Nights tickets runs on select nights between 2nd September and 31st October. Tickets are already on sale at halloweenhorrornights.com.
Create Content and Get Paid
---