Harry Potter Funko Pop Advent Calendar Review
Celebrate your own Yule Ball with this year's most-wanted Funko collectible!
Increasingly, Christmas for toy collectors has meant a new opportunity for a daily treat with the rise of premium advent calendars. Gone are the days when a window had to be opened to no more than a chocolate, as in recent years, Funko have joined that particularly market with two special edition licensed releases this year.
Wading into a market that LEGO have already had a number of lines in, the toy giants are taking advantage of three of their biggest licence partners with a Marvel, Fortnite and a Harry Potter limited edition advent calendar for 2019. And they're delightful.
The relationship between advent calendars and that infectious blind box toy magic makes a lot of sense and giving fans a daily addition to their collection, or offering an entire collection in one for new collectors is ingenious.
Priced between £39.99 and £49.99 (depending on where you buy from) and already selling out very quickly, the Harry Potter set is based on the Yule Ball. Last year's release, which sold out multiple times with key retailers and didn't last long anywhere was more broadly just Hogwarts themed and it's nice to see a more specific festive theme here.
Once again, you're getting 24 smaller sized Pocket Pops for your money, with the main cast wearing their Yule Ball costumes and other specific variations on the full-sized pops. To preserve some of the magic, we're only revealing three of the pops included here but I can assure you, they're all wonderful additions to your collection.
The box itself is beautifully designed with double opening doors for a little theatre and a very festive look overall. The lettering is nicely detailed and it feels like a top level product.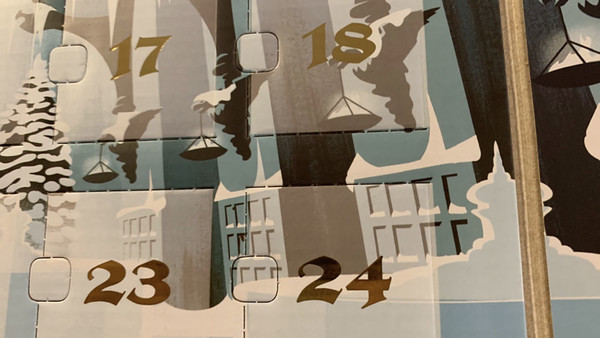 With some smaller collectibles, paint jobs can be a little sloppy, so it's great to see that the Funkos here are as intricately coloured as their larger counterparts. There's no trade-off in quality at all and the smaller size makes them even more adorable because of that attention to detail.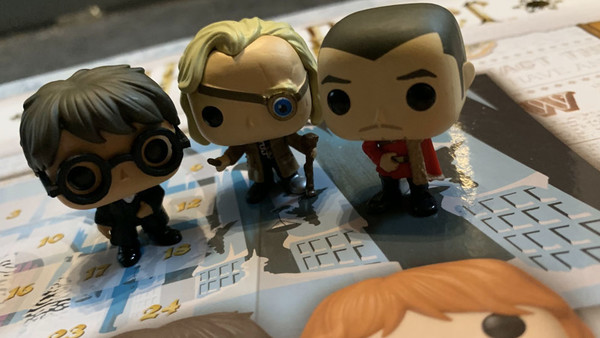 I've included Harry, Viktor Krum and Mad-Eye Moody for your consideration here because they offer a spectrum of colours and the detail on the latter two in particular really show off the quality.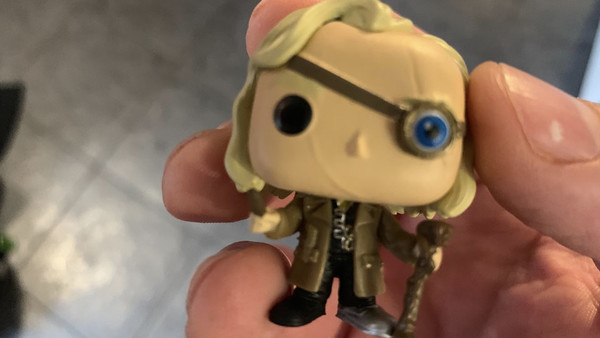 And for size (I don't have freakishly large hands or anything)...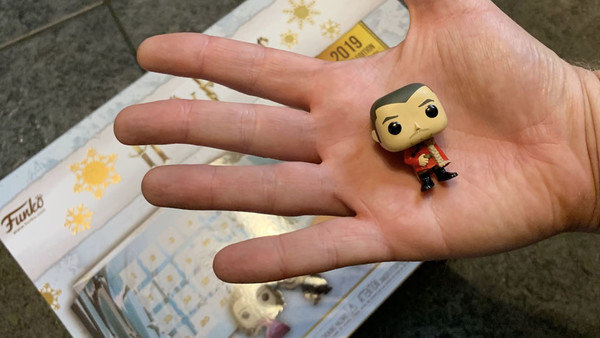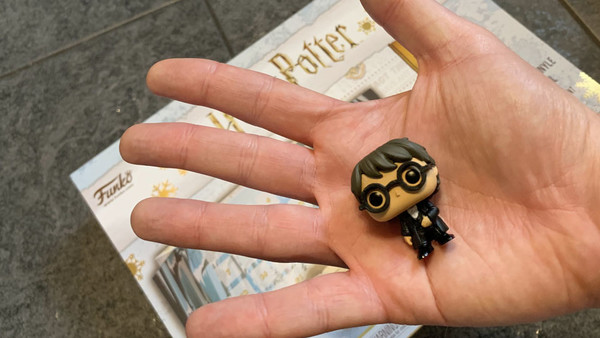 It's a really great set and the kind of thing I can definitely see being an annual addition to the collection. The beauty of the Harry Potter Funko lines is the number of possible outfit variations (which we've already seen a lot of in the full-sized lines), so hopefully we're going to get more of these every year.
Want to write about Harry Potter and Funko? Get started below...
Create Content and Get Paid
---