LEGO: 10 Perfect Gifts For Father's Day
Dads love building too...
It's almost that time of year again when Dad's around the UK are celebrated for everything they do for their kids. And if you're struggling for a way to say thank you to the smelliest, loudest snoring, hairiest member of your family, LEGO have some great new lines that would makle perfect prizes.
Whether letting them build alone in peace or sharing the play experience, these are some of the best options to get your LEGO loving papa this Father's Day...
10. LEGO City – Forest Tractor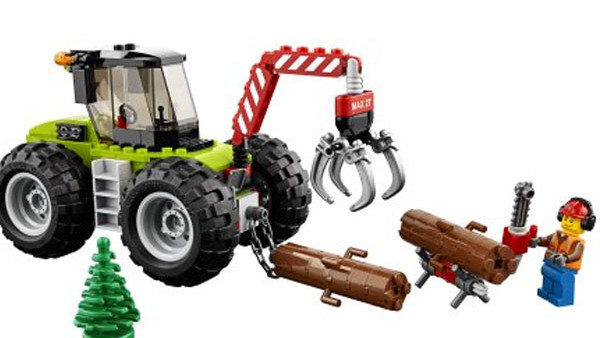 RRP £17.99
Everyone loves a tractor!
Grab your chainsaw and head out to clear up after the storm with the Forest Tractor, featuring massive wheels and opening claw, small log stand, 2 buildable logs and a minifigure.
9. LEGO Jurassic World – Pteranodon Chase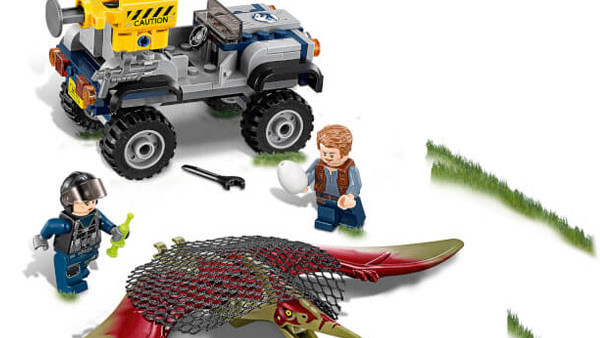 RRP £19.99
With the new Jurassic World movie set to land in cinemas soon, why not help Dad get into the spirit with this
Lead an exciting Pteranodon Chase with Owen and the tracker in the high-speed off-roader with a net shooter, tranquilizer gun and 2 minifigures.
8. LEGO City – Dirt Road Pursuit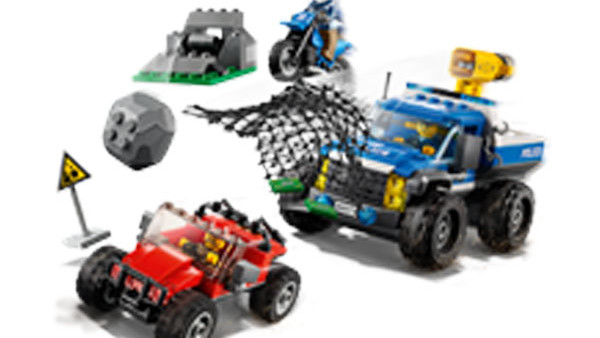 RRP £24.99
Every Dad who works at a desk sits there wondering what it would be like to do something a lot more exciting for a living. Why not help them feel that by getting them a little vehicle set for their desk?
Get behind the wheel and head into the mountains with this Dirt Road Pursuit set, featuring a police 4x4 with net shooter, police motocross bike, crook's 4x4, rockslide element and 3 minifigures.
7. LEGO Marvel Superheroes – The Hulkbuster Smash-up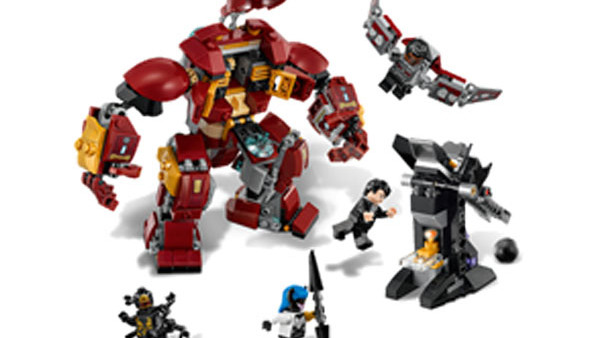 RRP £29.99
With Infinity War's successes still burning bright, why not team up with your Dad to help Bruce Banner and Falcon take on Thanos' sidekicks The Black Order in Wakanda?
Bash the gun turret with the Hulkbuster and reclaim the Infinity Stone from Proxima Midnightin this The Hulkbuster Smash-Up set with 4 minifigures and Falcon's buildable wings.
6. LEGO City – Mountain Arrest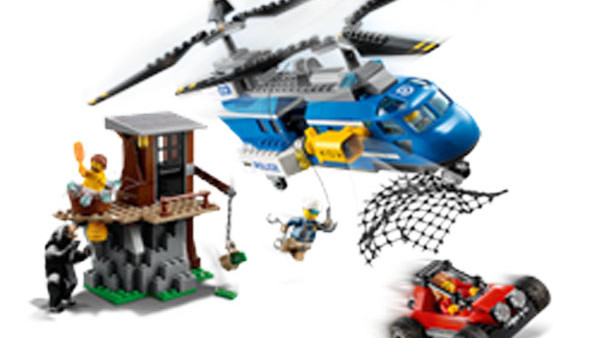 RRP £39.99
Help your dad be the hero he knows is inside with this Mountain Arrest set, that will allow you to either go after the bad guys or deliver some justice to a bear.
Deliver justice with a Mountain Arrest, featuring a 2-level hideout with bathtub, police helicopter with net shooter, winch and string, crooks' vehicle, 4 minifigures and a bear figure.
5. LEGO City – Police Headquarters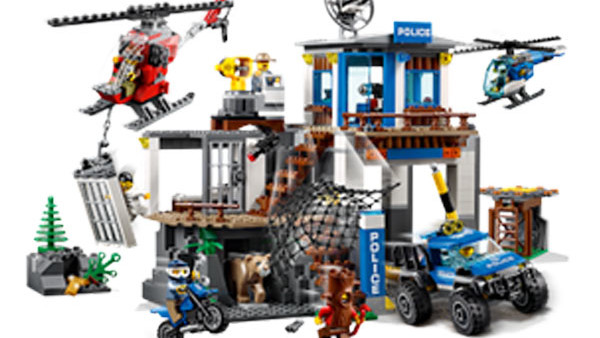 RRP £69.99
Play cops and robbers (or cops and mountain lions, at least) this Father's Day with this police HQ set complete with FOUR vehicles.
Chase down the crooks and lock them back up at the Mountain Police Headquarters, featuring a 2-level station with breakout jail cell and net shooter, 4 vehicles, 7 minifigures and a mountain lion figure.
4. LEGO City – Mining Experts Site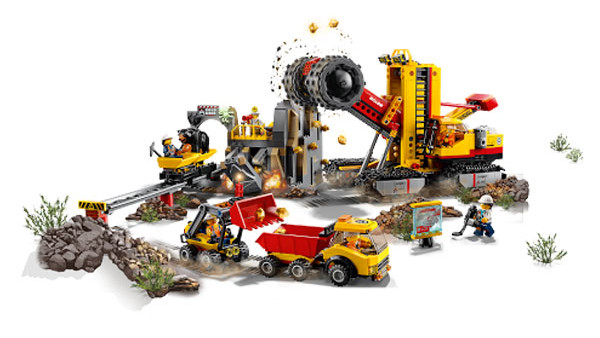 RRP £69.99
No boy grows out of a love of diggers, no matter how old they get, and this set is perfect for any Dad who still can't pass a building site without looking enviously at the heavy machinery.
Drill into the rock in the mine cave to find the gold! Set includes a spinning heavy driller, shovel loader with bed, mountain cave, lab, 3 minifigures and a spider figure.
3. LEGO Disney Princess – Cinderella's Dream Castle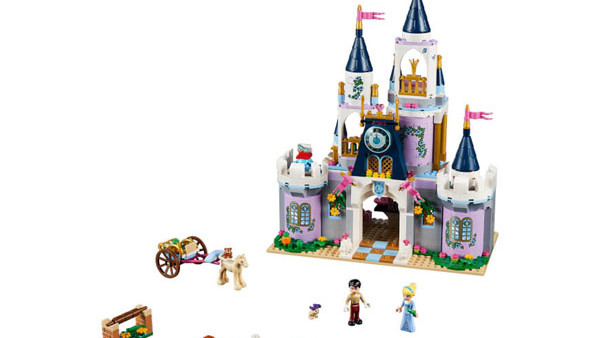 RRP £69.99
What's being a father if you can't share experiences with your kids?
Why not encourage Dad to spend some time building this fantastic castle with your children this Father's Day? Explore all the rooms and secret hiding places in Disney Cinderella's Fairytale Castle with grand dining area, princess bed, revolving dancefloor and a horse and cart.
2. LEGO Jurassic World - Indoraptor Rampage at Lockwood Estate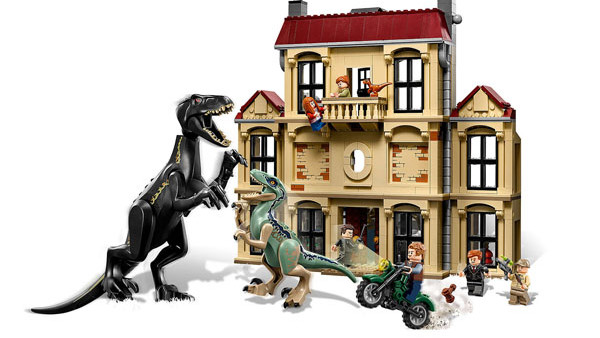 RRP £119.99
Ahead of the release of Jurassic World: Fallen Kingdom to cinemas, why not help Dad celebrate his dino love with this premium tie-in set from the movie?
Rescue Maisie from the terrifying new Indoraptor as it rampages through this thrilling play set, featuring the 3-level Lockwood Estate building with museum, 6 minifigures and 2 dinosaur figures.
1. LEGO Star Wars Solo – Kessel Run Millennium Falcon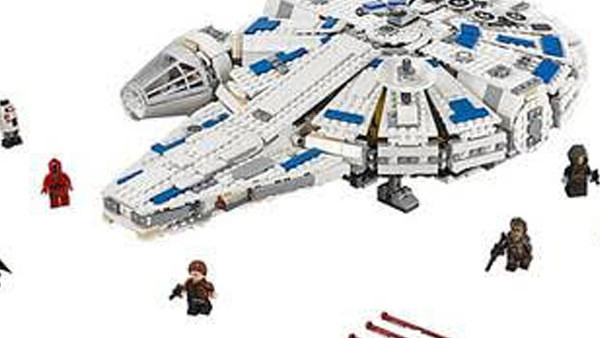 RRP £149.99
In time for the release of Solo: A Star Wars Story, why not get Dad the most iconic ship in the history of the Galaxy Far, Far Away?
Evade Quay Tolsite aboard the LEGO Star Wars Millennium Falcon, featuring 2 spring-loaded shooters, escape craft, detailed interior, 6 minifigures and a DD-BD droid.
All products are available to purchase from: www.shop.lego.com
Want to write about Lego? Get started below...
Create Content and Get Paid
---