Now TV 4K Smart Box Review
How does Sky's digital box hold up?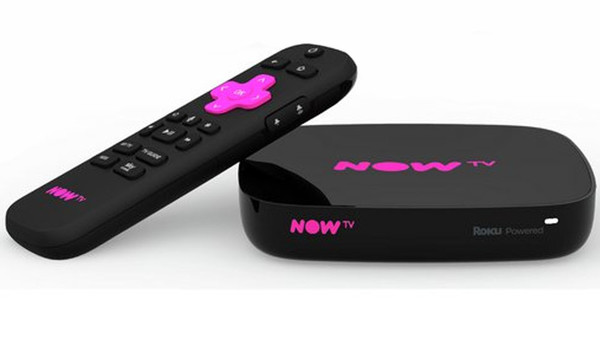 Rating: 4/5
In the age of multiple streaming platforms, there's generally just one set of questions when you're considering something like Sky's 4K Now TV box. Is it a worthwhile purchase alongside other streaming services? Can it replace a full Sky subscription? Is it worth the money?
With new platforms popping up all the time, streaming services are having to work harder. Netflix have changed their approach by focusing more and more on original content. Amazon likewise. The upcoming Disney + will focus tightly on completism in terms of their own material. Now TV's opportunity is finding some ground that complements or competes with all of those.
Luckily, it's a great service and it is a genuine contender. So let's break it down…
Set-Up
About as simple as it gets. Plug it in, follow the instructions on screen (most likely after a reset for the box to be updated) and you're away.
A simple but big selling point is the fact that the remote syncs up to your TV's volume and power buttons, meaning the inevitable multiple remote frustrations (if you have kids, there's no way you ever know where all of your remotes are at once) is lessened considerably. There's nothing quite as effortlessly pleasing than being able to turn the volume up on platformed content without having to pick up the master TV remote.
Usability
The interface is easy to navigate with smart grouping on thee home screen. You get the same sort of set-up as within the Netflix app - Editor's Picks, Recently Watched, Apps at the top and then a left-hand column menu of film categories (like genres and more specific groupings beyond that).
All-in-all, it's probably easier than an Amazon Fire and the iPlayer, which is a nice selling point. Ergonomically, you're looking at the ease of Netflix and Amazon Prime as apps.
There's also the added bonus of voice search, which - for once - isn't limited when you've got a fairly broad regional accent (the bane of my existence, usually). Use the remote like a microphone by pressing the mic button and saying a TV show name, movie, actor, director or genre.
The results then come back as a list on the screen. Testing it out, it's pretty smart with what it'll return and it's all very quick. It'll fail if you don't speak relatively clearly, but it can actually pick up what you're saying through mumbles surprisingly well.
As a bonus, once you're signed in, synced-up and have the app downloaded, NowTV allows you to watch content on your tablet or phone. Always a bonus when you REALLY need to go.
Content
Quality-wise, the picture is excellent. It's right up there with newer digital boxes and easily outstrips "normal" TV. For a reasonably cheap price, the improvement into 4K is definitely worth it.
And as for what you're actually able to watch, the basic box turns your TV into a smart TV (assuming it isn't already, which is an increasingly small number), allowing you to watch Netflix or the iPlayer, All4, YouTube or ITV Hub. It's a terrible shame that Amazon Prime isn't on there too, but you can't have everything.
But it really comes alive when you start using Sky Passes.
Sky offer pass bundles, where you can initially get 1 month Entertainment, Sky Cinema and Kids pass plus a Sky Sports Day Pass for just £4 when you buy the box and it's the perfect way to test-drive the subscription service. It's the best way to work out what the best bundle or combination is for you.
An entertainment pass, which is what doubles for a Sky subscription most closely, will cost £7.99 for 11 premium channels - including Sky One and Sky Atlantic - and boxsets. Obviously, you don't get every channel you would on a full Sky package subscription, but it's better considered a premium addition to freeview content. That's still an awful lot of content, of course.
A movie pass costs £9.99, which gives you access to a huge library of movies - better, in my opinion, than Netflix's non-original content offering - as well as access to watch the channels live. Kids passes cost just £3.99 for 6 children's channels and Hayu costs the same for a library of reality shows, if you like that sort of thing.
Sports are more expensive as you'd imagine at £33.99 a month, but you can get £7.99 daily passes for big events or £12.99 for a week. There's also scope for deals on most of the passes for multiple month purchases, but the selling point is the lack of a contract.
In Conclusion
As a simple smart box, the Now TV smart box is a solid purchase, but it's the introduction of passes that really makes it stand out. Honestly, it's the Movies Pass that really pushes Now TV as a strong platform.
The catalogue of more than 1000 movies - and lots of them very current - makes it a strong alternative to Netflix, but if you can afford it, picking up both and using a Now TV smart box as the hub for it all makes sense. Seriously, you get to use one remote for the volume, that's worth it alone (just bear in mind you can't use the voice search option on the Netflix app).
Create Content and Get Paid
---