Universal's Skull Island: Reign Of Kong - Soft Opening Fan Reactions
Are the Kong fans going bananas over the new attraction?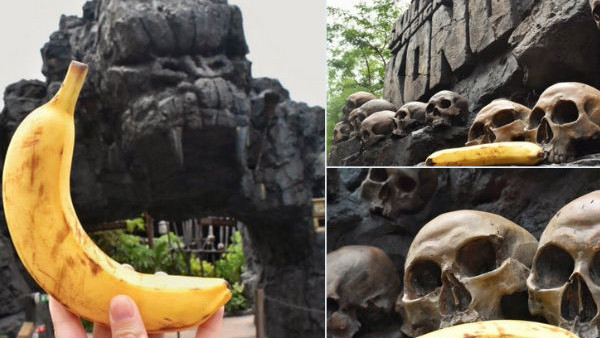 Late Thursday afternoon, Universal's Islands of Adventure began testing their latest attraction Skull Island: Reign of Kong with members of the general public getting to try it out.
Known as a soft opening, the giant doors were unlocked for a few hours to let guests test out the new ride before it officially opens. This is done to test for any problems and gage just what riders think of the attraction. Usually this gives Universal time to make any changes they need to if something, for whatever reason, isn't working out as well as hoped.
Soft openings aren't usually announced and Kong enthusiasts have been using #ChanceOfReign and #KongWatch to communicate on Twitter about the possibility of getting on the ride early.
Yesterday they got their wish...