Universal Beijing Resort Reveals Details About New Park
Here's everything we know about Universal's brand new tourist destination.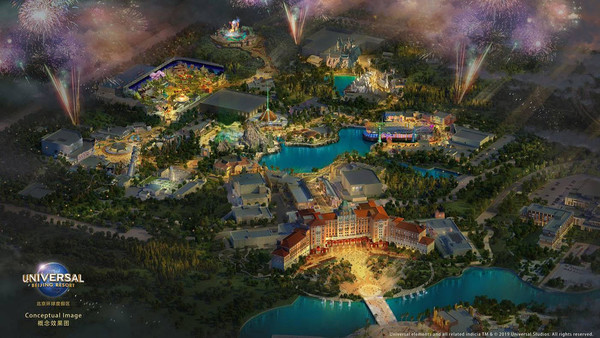 Universal Beijing Resort have released details about their brand new resort coming to China's capital city in 2021.
The new resort will not just include a highly immersive theme park with 7 different lands, but also a "signature CityWalk" and two new hotels. Tom Mehrmann, President and General Manager of Universal Beijing Resort said "Our theme park will showcase the best Universal rides, as well as all-new, unique experiences specially created to reflect China's rich cultural heritage. We are looking forward to sharing these exciting experiences with millions of visitors."
Within the Universal Studios Beijing theme park, visitors will experience 7 highly themed lands based on "stories and characters" that fans love. Guests will be able to experience all the attractions, shops and shows of: Kung Fu Panda Land of Awesomeness, Transformers: Metrobase, Minion Land, The Wizarding World of Harry Potter, Jurassic World Isla Nublar, Hollywood and WaterWorld.
Here's what we can enjoy in the different lands: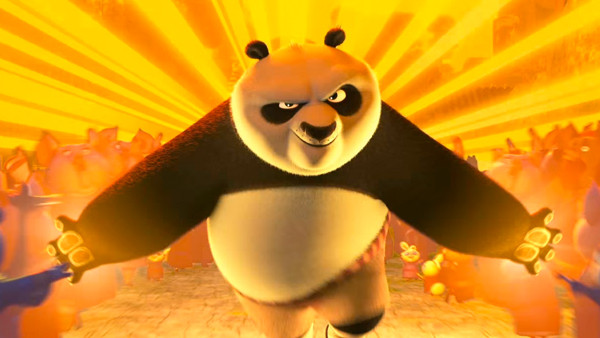 Kung Fu Panda Land of Awesomeness
In this entirely indoor land guests will follow Po in his quest to become a Kung Fu master. There will be "numerous Chinese-themed locations" some of the films famous icons including, the Jade Palace, the Panda Village, and the Peach Tree of Heavenly Wisdom.
Transformers: Metrobase
Universal's first Transformers themed land is coming to Beijing and will expand the story with a new character, Metrobase. This new Titan is the size of a city. In N.E.S.T Beijing headquarters, Autobots and humans work to "protect Earth".
Minion Land
Guests will get to meet their favourite characters from the franchise and see brand-new shows. The amazing Despicable Me and Minion movies will come to life all around you.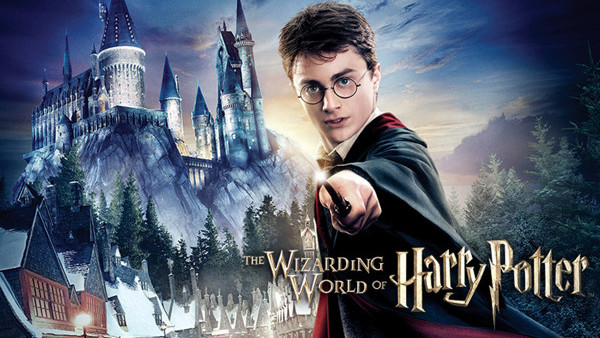 The Wizarding World of Harry Potter- Hogsmeade
"Groundbreaking attractions, shops, restaurants, entertainment and more" are coming to Beijing's Wizarding World of Harry Potter. Guests will step right into the movies with Harry, Ron and Hermione.
Jurassic World Isla Nublar
Head directly into the Jurassic World franchise at Universal Studios Beijing. You will be able to explore Isla Nublar and experience "attractions and adventures never seen before". You'll come across Tyrannosaurus Rex, Velociraptors, Ankylosaurs and the Indominus Rex.
Hollywood
Welcome to Hollywood where celebrities, glitz and glamour are around every corner. The land will contain "Lights, Camera, Action!" an attraction containing both "Western and Eastern pop culture", featuring directors Steven Spielberg and Zhang Yimou.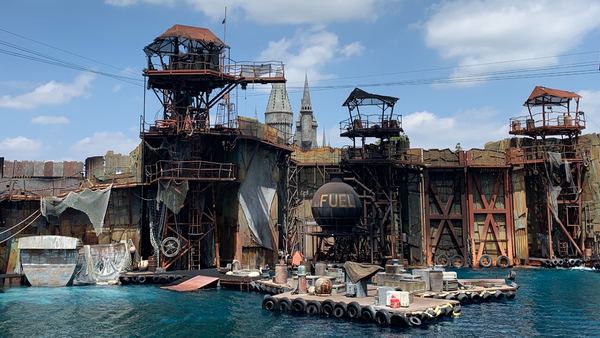 WaterWorld
Universal's popular stunt show will be arriving at their Beijing park, along with its own land. Not just content with bringing a "daring stunts" in this "battle on water", guests will also be able to experience unique dining and entertainment offerings in this one-of-a-kind land.
The rest of the Resort
If all these lands weren't enough then Universal CityWalk Beijing will bring you restaurants, clubs and a cinema complex. There will also be plenty of "themed retail and shopping to be had".
Of course you're going to have to find somewhere to stay whilst enjoying all these amazing entertainment attractions. Universal Beijing Resort will have two different hotels; The Universal Studios Grand Hotel and the NUO Resort Hotel.
The Universal Studios Grand Hotel will be a "Universal-themed hotel" and will "immerse guests in the company's century-long contribution to the film industry and celebrate the glamour of the Golden Age itself". The 800 room hotel will be right at the park's entrance and will surround guests with the "world of film".
NUO Resort Hotel is set to be a luxury hotel and will "exemplify the beauty of China's ancient royal garden". The hotel will mix "business with pleasure and art with technology". The 400 rooms will represent a "tranquil island amidst the fast-paced energy of the resort".
There will be even more news to come on this exciting new resort before it opens its doors in 2021.
Create Content and Get Paid
---