Universal Orlando Resort: 6 Things You Need To Know About Mardi Gras
Get the party started at Universal Orlando Resort's Mardi Gras!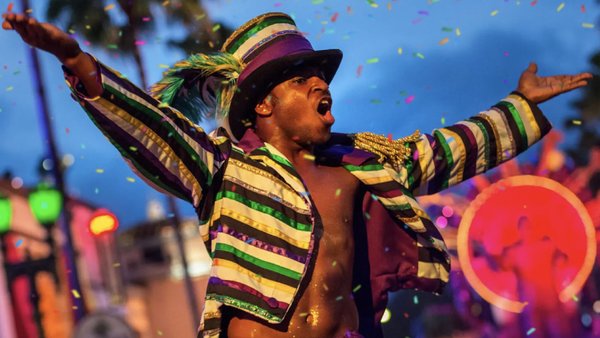 Universal Orlando Resort's Mardi Gras: International Flavors of Carnaval is set to make a return in 2023.
The biggest party in Orlando will be back this spring and will once again be taking over Universal Studios Florida. The event turns the park into a carnaval with everything that you would expect.
The event has a huge parade with floats designed by the creative masterminds behind both the parks and the floats in New Orleans. You can even get your opportunity to be a part of the parade. You can enjoy food from Mardi Gras celebrations from all around the world, from Belgium to Brazil. Not forgetting all the amazing merchandise to celebrate the season.
It also wouldn't be a Carnaval without music. Universal's Mardi Gras is famous for hosting some huge performances by musical artists. Taking place at Universal Studio Florida's large stage you get a free concert all for the price of admission.
With Universal Orlando Resort announcing the spring dates that we go and enjoy all the fun of Mardi Gras, we wanted to look at what we can expect from the Universal's Carnaval.
Here are the 6 things that you need to know about Universal's Mardi Gras: International Flavors of Carnaval...