WhatCulture's Christmas Gift Guide 2017: 67 Gifts You Need To Buy
Merry Geekmas.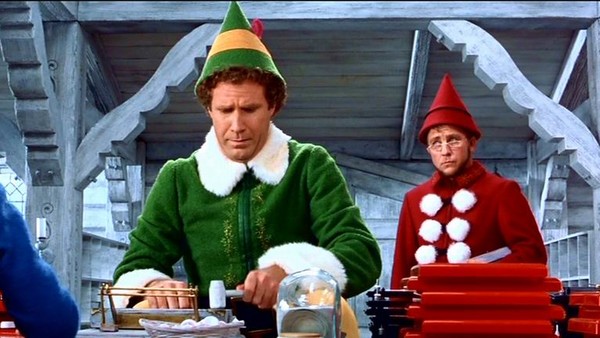 It's that time of year again, kids. Shops are starting to ring with Christmas song, trees are going up all over the place and that miserable guy you work with has already started whinging about Christmas being extended every year (at the same time as tucking into Christmas mince pies).
It can be a daunting time what with all the presents you're supposed to buy, but fear not: once more we have a comprehensive run-down of some of the best gifts to buy your loved ones this Christmas from the world of geekdom. Get ready to spend a lot of money.
Top Gifts
67. Anki Cozmo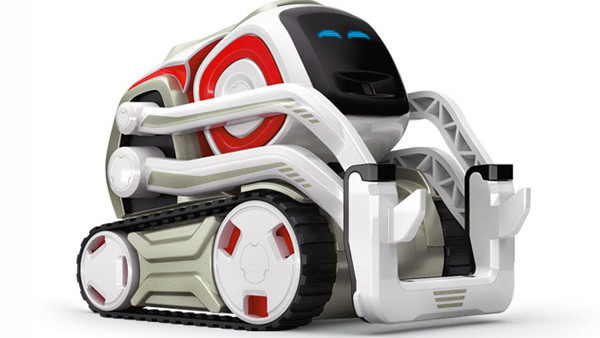 Looking for a new companion this Christmas? Of course you are. 2016's highest selling toy of 2016 on Amazon US - Anki's adorable Cozmo is the little robot with artificial intelligence and a huge personality. He recognises faces, cats and dogs, and learns words and behaviours.
It's now available in the UK and it's the best option for techy fans this Christmas. Buy yours here.
66. Anki OverDrive Fast & Furious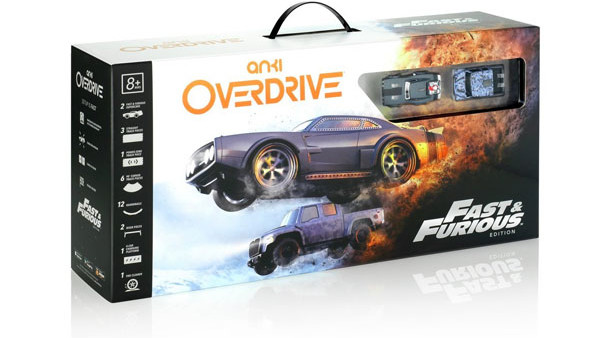 Overdrive: Fast & Furious Edition is this year's addition to the state-of-the-art Scalextric meets Super Mario Kart system that is Overdrive. Players race physical cars around tracks that they create, using a smartphone to control it and fire virtual weapons at their opponents.
The original Overdrive was the UK's second best-selling premium toy in 2016, and the Fast & Furious Edition comes with exclusive cars, players, and track piece. Buy yours here.
65. Ultrasaber Lightsaber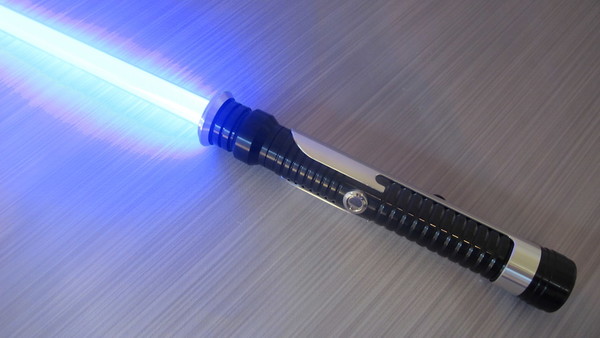 Want your own Lightsaber? Now you can.
Ultrasabers is known throughout the galaxy for their high-end customised Lightsabers. Whether you're searching for a custom lightsaber to call your own or a Star Wars FX Lightsaber replica conversion, Ultrasabers is ready to bring you the most "elegant weapon, for a civilized age."
Construct your blade with our Obsidian Soundboard, the best Lightsaber sound board on the market, and show your true colors with the newest revolution in Lightsaber LED technology: our Emerald Driver.
64. The Complete QI Boxsets
This four-volume collection is THE comprehensive DVD box set of QI - the definitive collection for fans of comedy and intriguing trivia alike, with hours of never-before-seen content and bonus features. Celebrate the Stephen Fry years the best way this Christmas.
63. Spotify Premium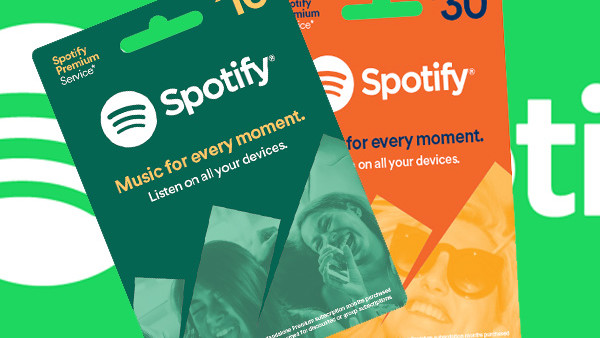 Indulge the music buff in your life with Spotify Premium this year. As well as giving them complete access to over 30 million tracks, you'll ensure that they never have to listen to an advert again, can download music to listen offline, enjoy high quality listening and play any song they like at any time they like. If that's not enough, then don't bother next year! This fantastic package makes for the perfect Christmas gift idea, for anyone who loves music and has everything else imaginable.
Spotify Premium can be trialled for free for 30 days, and then is just £9.99 per month. Get it here.
You can also get a Family subscription for up to 6 members of your family from just £14.99 per month too. Get it here.
62. The Vietnam War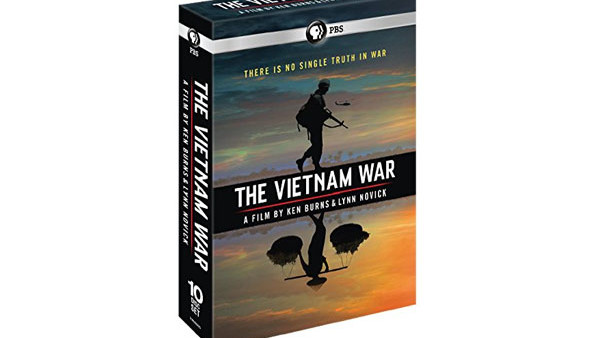 This new 10-part, 18 hour documentary film series directed by Ken Burns and Lynn Novick for PBS is the immersive, epic story of the Vietnam War as it has never before been told on film. Featuring testimony from nearly 80 witnesses, including many Americans who fought in the war and others who opposed it, as well as Vietnamese combatants and civilians from both the winning and losing sides and six years in the making, the series brings the war and the chaotic epoch it encompassed viscerally to life.
61. Wrestle Crate Subscription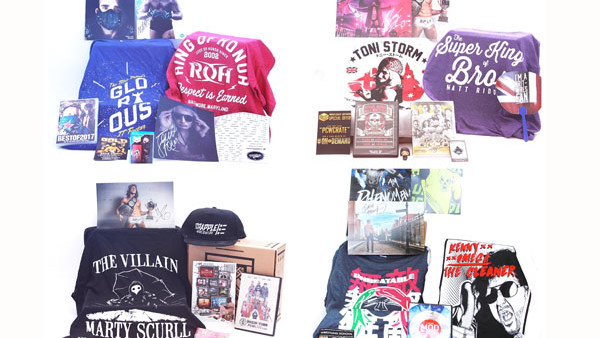 WrestleCrate.co.uk are the original monthly box of wrestling goodies. Featuring the biggest brands and exclusive items, as well as collaborations with your favourite wrestlers.Subscriptions start at just £11.99 (+P&P) per month.
Just want to buy one as a gift? Wrestle Crate's shop section includes one-time gift Crates, and loads of items from their past Crates. Including WWE Funko collectibles, exclusive DVDs and signed wrestling portraits http://www.wrestlecrate.co.uk/shop/all/ There's something here for every wrestling fan.
They also have gift cards available, if you can't choose: http://www.wrestlecrate.co.uk/shop/product/999106736
60. SmartBoy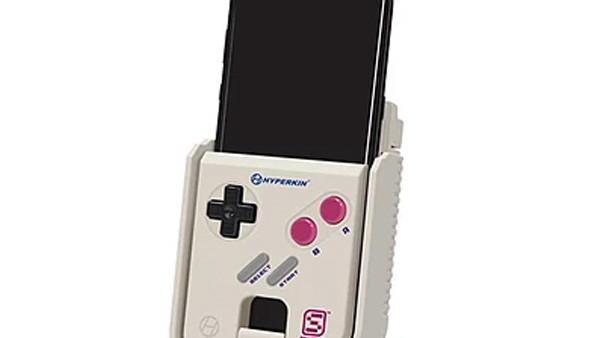 Give your old Game Boy Cartridges a burst of new life with the SmartBoy! This device transforms your Android Phone into a vintage-style handheld gaming device compatible with GB and GBC cartridges.
59. 8Bitdo Twincube Wireless Retro Inspired Bluetooth Speakers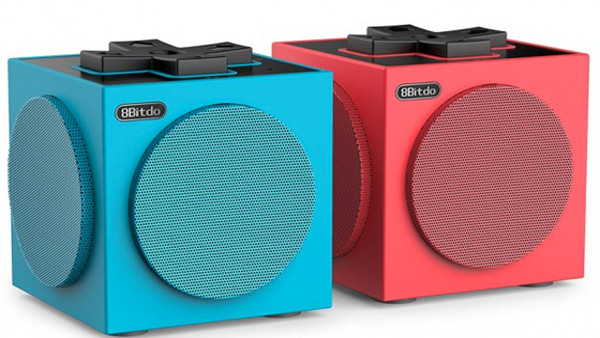 The 'twincube speakers' are a pair of stylish retro gaming inspired bluetooth speakers with 8 hours playtime and super fast 1 hour re-charge. You can also play your non-bluetooth devices with the included 3.5mm AUX cable. The 'gamepad' on top of the speaker is fully functional and sound is delivered through 2 x 1.5W stereo speakers!
58. Riva Arena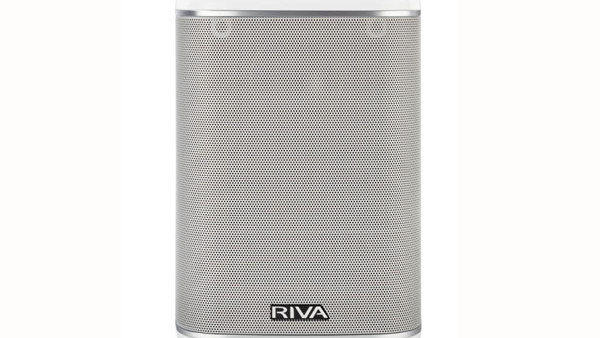 RIVA ARENA is the compact multi-room "+" speaker in RIVA's WAND series delivering Stereophonic Sound for an unrivalled audio experience and best in class connectivity. Perfect for music enthusiasts craving a LIVE audio experience at home, office or outdoors with the optional boost of a 20+ hour battery pack.
Get yours for £225 from Selfridges or www.rivaudio.com
57. DJControl Instinct P8 Party Pack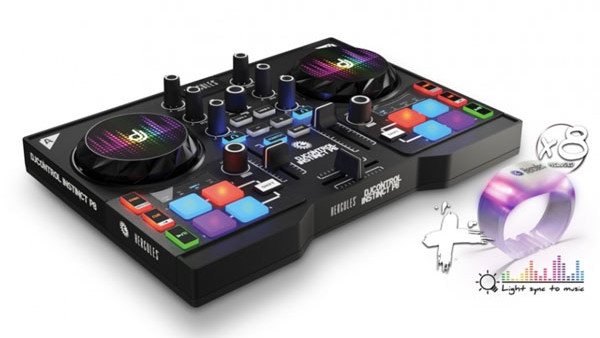 The DJControl Instinct P8 is a supercharged version of the brand's best-selling DJControl Instinct. The cornerstone of successful performance remains unchanged, but thanks to Hercules' expertise and its user community's feedback, the controller now returns with even more features and a set of performance pads, as well as interactive LED wristbands to change how you party.
56. Hercules LED Wristbands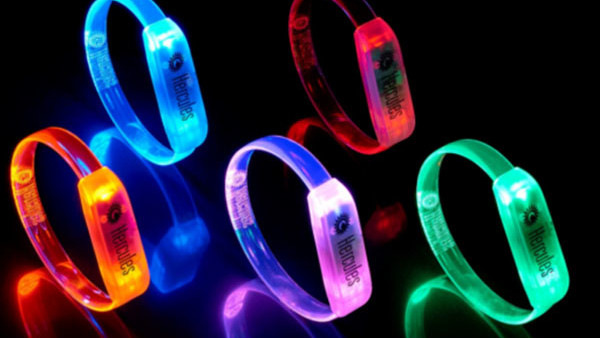 Improve your interactive musical experience with these music activated wristbands. The microphones within detect sounds and vibration, enabling the wristband's flashes to beat in sync with the music.
Hercules' light wristband is a must-have item for party-goers everywhere – a fun, lightweight and highly wearable accessory, suited to all locations and musical styles. The wristband gives parties a boost, delivering memorable, hassle-free enjoyment.
55. Loot Crate Subscription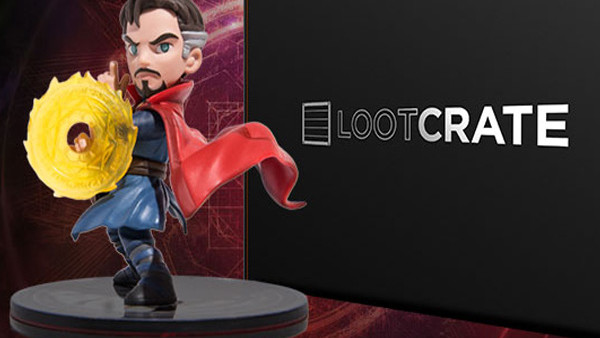 What's better than a box of mysteries that you know will delight any collector or Marvel fan? A Lootcrate subscription that gets them a crate every month with exclusive collectibles, hotly anticipated merch and everything proper fans would want from a loot crate service.
Get a discounted LootCrate by heading here and entering code: WHATCULTURE.
54. Secretlab TITAN Series Gaming Chair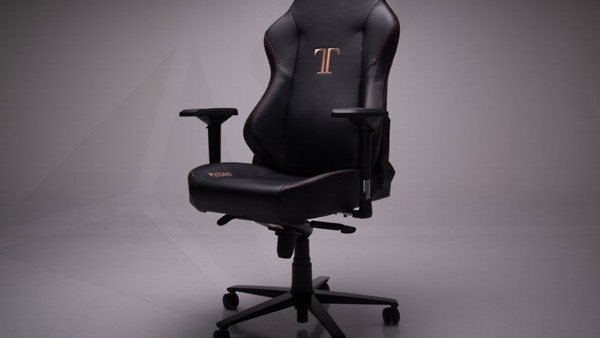 Designed to cater to the taller and larger user Secretlab's TITAN series gamer chair comes with a host of features to create the optimal seating experience for anyone up to 195cm and 130kg. Built for comfort, they're a great new addition to the gaming market.
Now you can game or work in comfort no matter what.
Films
53. Spider-Man: Homecoming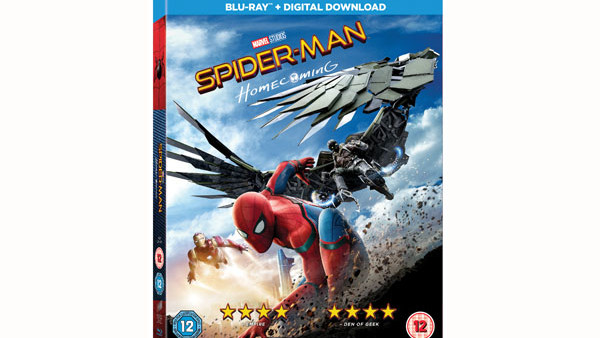 After years away with Sony, Spider-Man made his triumphant solo return to Marvel, with Iron Man in tow for one of the best films of the year.
Join a young Peter Parker/Spider-Man (Tom Holland), after he made his sensational debut in Captain America: Civil War, as he begins to navigate his newfound identity as the web-slinging super hero trying to impress Tony Stark and the Avengers along the way.
52. Wonder Woman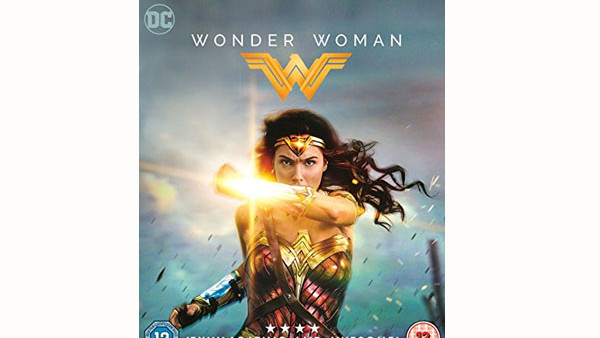 The best DECU movie yet is yours to own this Christmas on Blu-Ray. Before she teamed up with the Justice League Diana Prince (Gal Gadot) had her beginnings in Themyscira. But when a terrifying new threat cloaks the world of man in doom, she is called away from her home to save the whole world.
51. Valerian And The City Of A Thousand Planets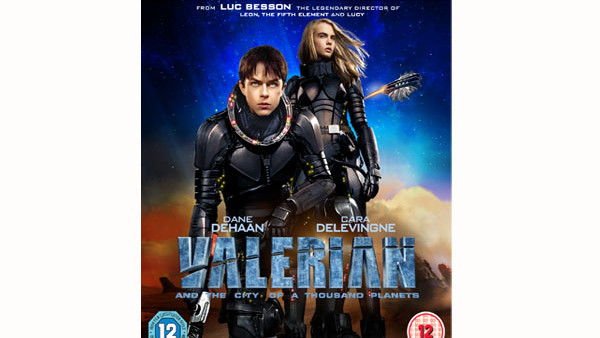 From the imaginative mind behind Leon and The Fifth Element, Luc Besson and based on the ground-breaking comic book series, Valerian is a stunning visual experience that needs to be seen to be believed.
50. Blade Runner 4K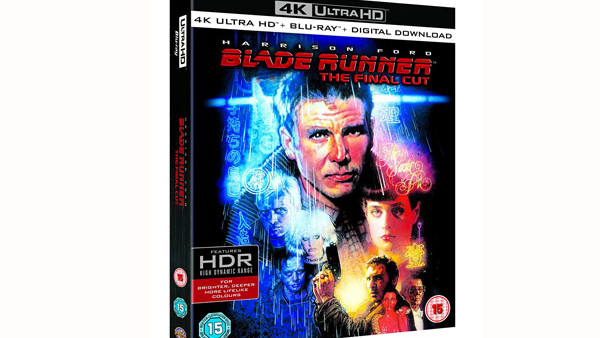 With the belated follow-up to Blade Runner stunning fans and reigniting their love in the fanbase, the FInal - and best - Cut of Ridley Scott's stunning original is now available on 4K Blu-Ray. The most visually striking movie ever made has never looked this good.
49. Micky Flanagan: An' Another Fing...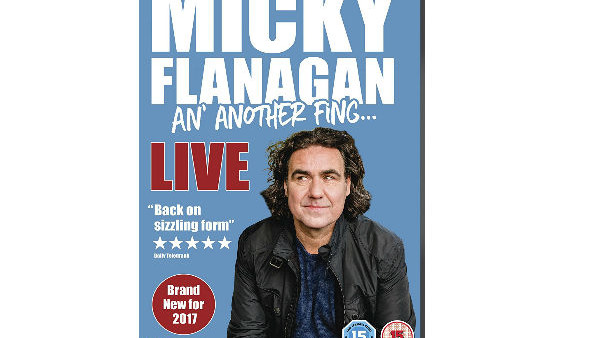 The Cockney raconteur returns for another round of side-splitting comedy, this time recorded during Micky's sell-out 'An Another Fing...' that played to over 600,000 people across the UK and Ireland.
Recorded live at The O2, join Micky on a proper night out as he updates us in his own hilarious style on 'where he is at' following his 'gap year'.
48. Transformers: The Last Knight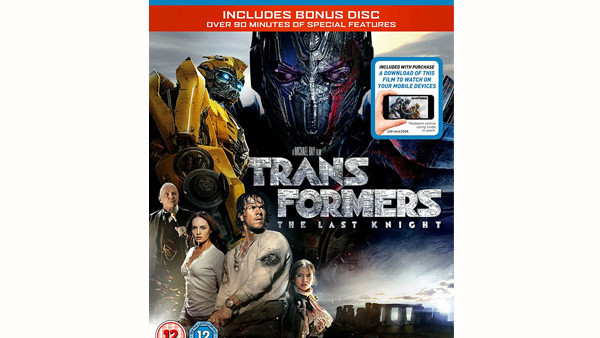 From Director Michael Bay and Executive Producer Steven Spielberg comes the biggest, most explosive Transformers yet. Our world's greatest hero becomes our fiercest enemy when Optimus Prime launches a mission to save Cybertron by destroying Earth. Now Bumblebee and Cade Yeager (Mark Wahlberg) must lead the Autobots against their former ally in the ultimate battle to save mankind from annihilation.
47. Fast & Furious 8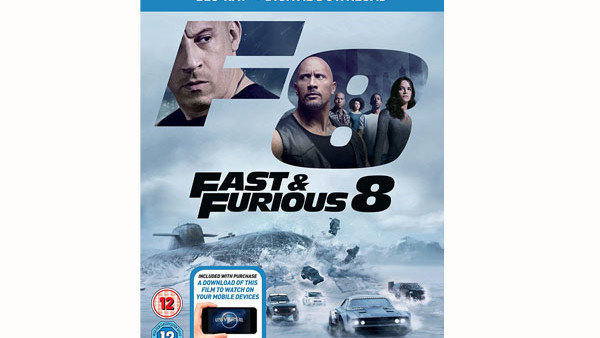 The billion dollar franchise returns in blistering form as a mysterious woman seduces Dom into the world of crime and a betrayal of those closest to him. Once more, the crew face trials that will test them as never before. You know what you're getting with Fast & Furious movies, and Fate Of The Furious delivers it in spades.
46. Terminator 2: Judgement Day 4K UHD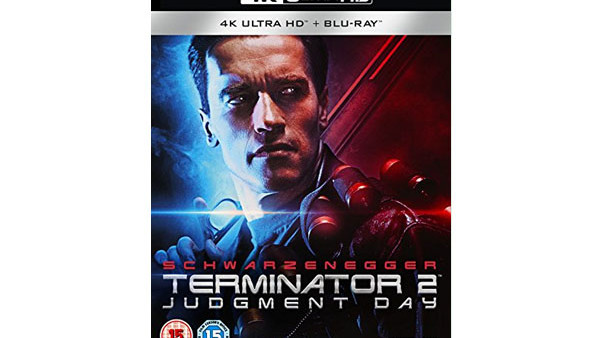 With a new addition to the Terminator franchise coming with Arnold Schwarzenegger back in the iconic role that made him, now is the perfect time to watch the greatest movie in James Cameron's legendary sci-fi series.
Released on 4K UHD and 3D blu-ray, this is the best the film has ever looked on home release.
45. Baby Driver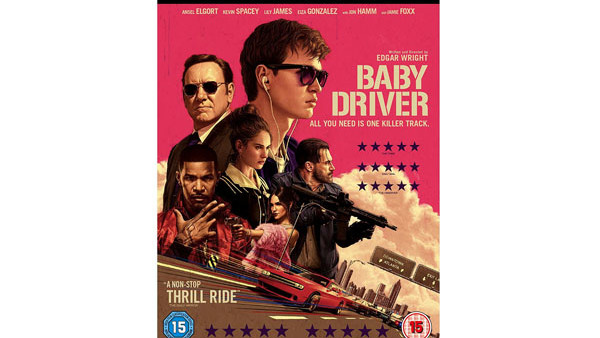 Edgar Wright's incredible Baby Driver sees a talented, young getaway driver (Ansel Elgort) relies on the beat of his personal soundtrack to be the best in the game. When he meets the girl of his dreams (Lily James), Baby sees a chance to ditch his criminal life and make a clean getaway. But after being coerced into working for a crime boss (Kevin Spacey), he must face the music when a doomed heist threatens his life, love and freedom.
44. Baywatch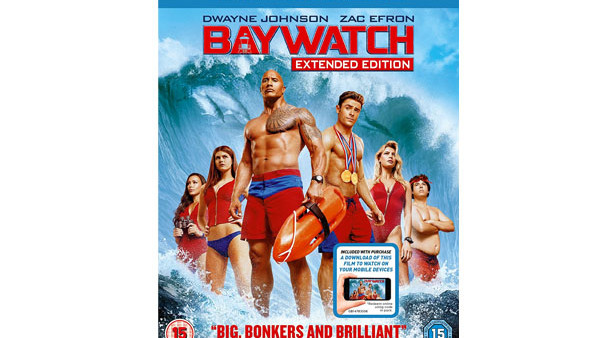 This year, cult classic TV show Baywatch was given new life thanks to Hollywood icon The Rock and Zac Efron, who teamed for a comedy remake of David Hasslehoff's most famous show. No sucking in needed this time.
43. The Mummy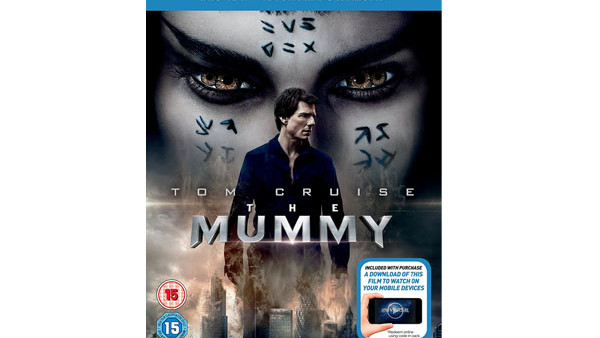 Behold, the start of Universal's new monsters shared universe, starring Tom Cruise in a new telling of the legend of The Mummy. From the sands of the Middle East through modern-day London, the action horror mash-up balances wonder, thrills, and imagination.
42. Girls Trip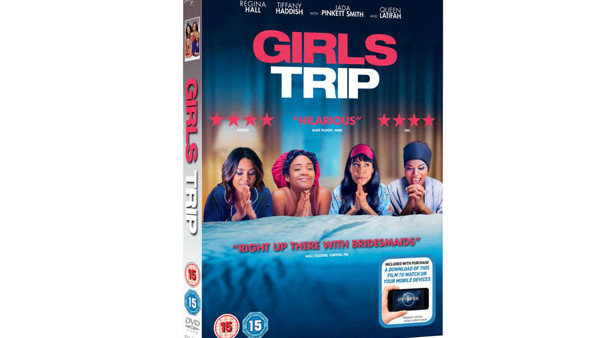 When four lifelong friends, known as the Flossy Posse, get together nothing can stop them but themselves. As the four independent friends reunite from across the country and travel to New Orleans for the annual Essence Festival, sisterhoods are rekindled, wild sides are rediscovered, and there's enough dancing, drinking, brawling and romancing to make the Big Easy blush.
41. Detroit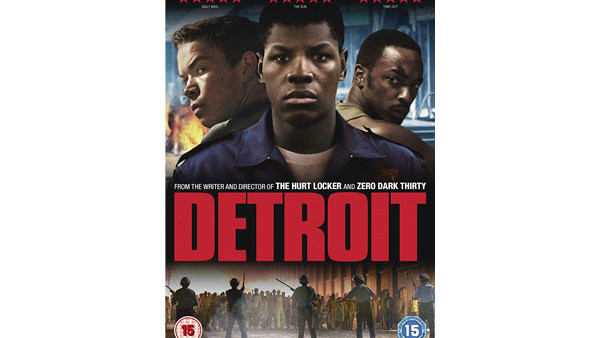 From Kathryn Bigelow, the Academy Award winning director of The Hurt Locker and Zero Dark Thirty, the exceptional Detroit tells the gripping story of one of the darkest moments during the civil unrest that rocked Detroit in the summer of '67. Featuring stunning performance and brilliantly tense action, it's an immediate classic.
40. The Wall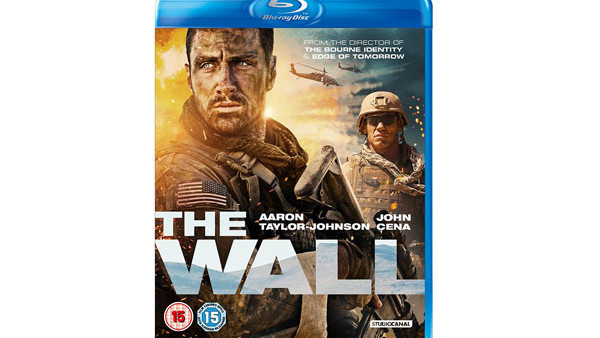 From Doug Liman comes a deadly psychological thriller and a war film like no other. U.S. Sergeants Allen Isaac (Aaron Taylor-Johnson) and John Cena are investigating a pipeline construction site in a desert of Iraq. When he heads into open space, Matthews is shot by an Iraqi sniper, leaving Isaac to take cover and form a rescue plan behind an unsteady, crumbling wall.
What unfolds is as much a battle of will and wits as it is of lethally accurate marksmanship in the toughest of conditions.
39. The Big Sick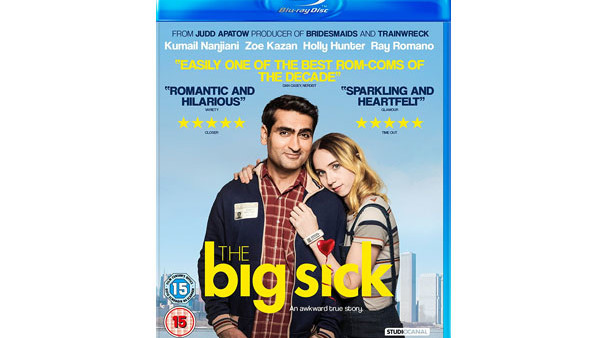 The Big Sick is easily one of the best films of the year an certainly one of the best comedies. Based on the real-life courtship between Kumail Nanjiani and Emily V. Gordon, The Big Sick tells the story of Pakistan-born aspiring comedian Kumail (Nanjiani), who connects with grad student Emily (Kazan) after one of his standup sets. However, what they thought would be just a one-night stand blossoms into the real thing, which complicates the life that is expected of Kumail by his traditional Muslim parents.
When Emily is beset with a mystery illness, it forces Kumail to navigate the medical crisis with her parents, Beth and Terry (Holly Hunter and Ray Romano) who he's never met, while dealing with the emotional tug-of-war between his family and his heart.
38. Despicable Me 3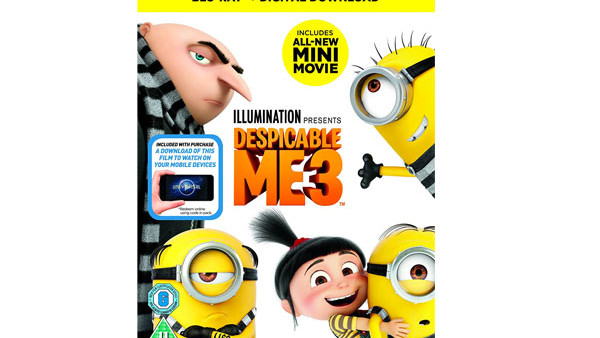 The team behind the phenomenally successful Despicable Me franchise return for another outing with Gru returning alongside his daughters Margo, Edith and Agnes as well as the Minions, of course. Trey Parker's in as the new villain and there's a new family dynamic for Steve Carrell's bald anti-hero with a heart.
Buy it here.
37. Mariah Carey's All I Want For Christmas Is You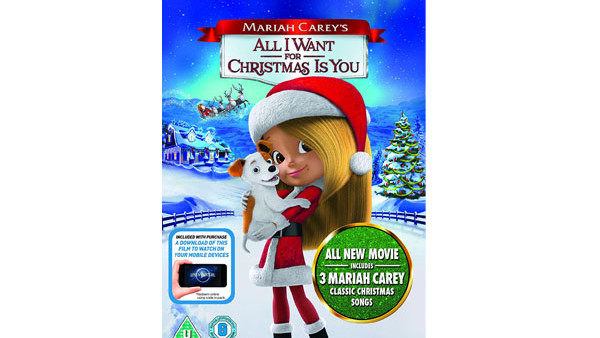 Now you can make even more of the yearly tradition of Mariah Carey's All I Want For Christmas Is You kicking off the festive season thanks to this family friendly animation starring the pop icon herself.
36. Trolls Holiday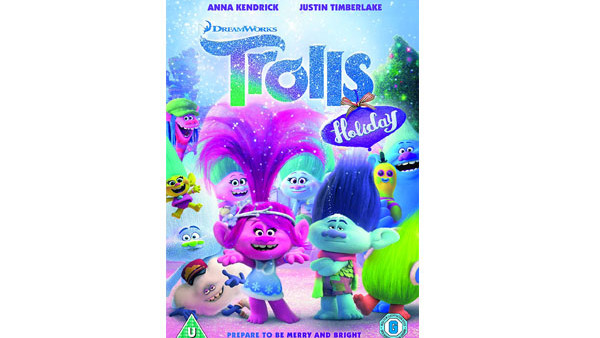 When the eternally optimistic Poppy, queen of the Trolls (Anna Kendrick) learns that the Bergens no longer have any holidays on their calendar, she enlists the help of Branch and the rest of the gang on a delightfully quirky mission to fix something that the Bergens don't think is broken. You can't stop the music with DreamWorks Trolls Holiday!
35. England Is Mine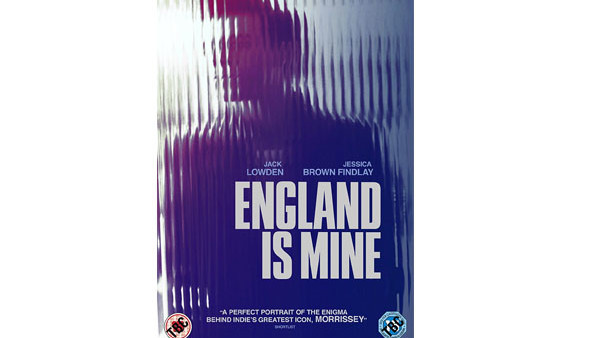 England Is Mine is the must-see story of the making of Morrissey - front man of legendary band The Smiths and one of British music's most influential figures.
In 1970's Manchester, Steven Morrissey (Jack Lowden), an introverted, uncompromising teenager, finds himself frustrated with his working-class existence. With dreams of a successful music career being dampened by his run-of-the-mill job at the local tax office, Steven finds solace in the city's underground gig scene where he meets Linder Sterling (Jessica Brown Findlay) – an intelligent, self-assured artist – who encourages him to make his ideas of superstardom a reality.
34. 89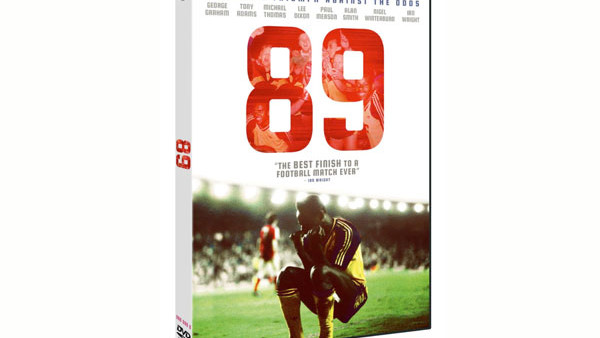 With unprecedented access to heroes like Lee Dixon, George Graham, Tony Adams and Michael Thomas and contributions from avid fans Dermot O'Leary, Nick Hornby and Alan Davies – 89 is a nostalgic, emotional tribute to one of the most compelling football finales of all time as unfancied Arsenal overcame the odds and mighty Liverpool to capture victory.
33. Lions Uncovered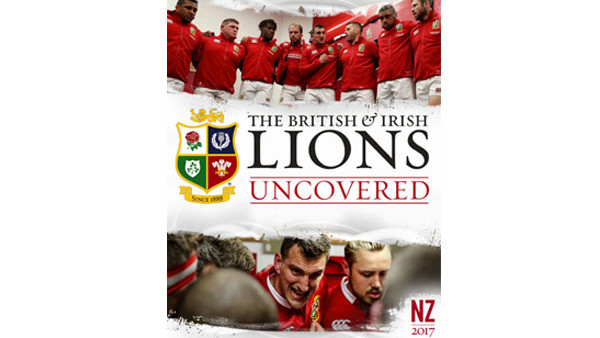 The epic story the British & Irish Lions 2017 Tour to New Zealand has been documented in a behind the scenes film – Lions Uncovered. It's an unprecedented look at what it takes to play in one of the most famous and hotly contested rugby tours ever.
Featuring thrilling match footage from every one of the 10 games, this is one of the most extraordinary sporting events of all time.
32. Ferrari: Race To Immortality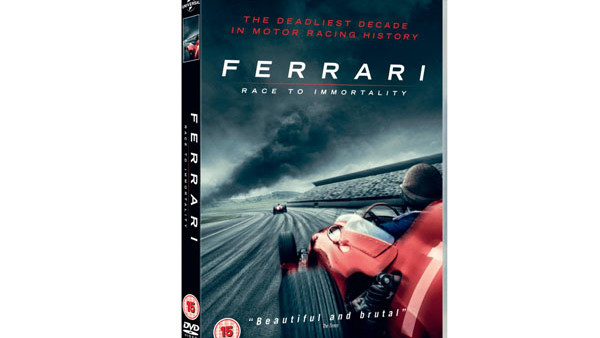 Ferrari: Race To Immortality tells the story of the Scuderia Ferrari's tumultuous early years in the 1950s, giving audiences extraordinary insight into the iconic brand, which celebrates its 70th anniversary this year. Definitely one for superfans of the supercar.
31. Conor McGregor: Notorious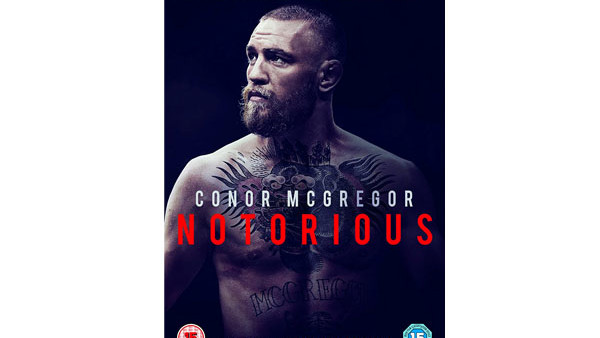 Conor McGregor: Notorious is this year's most intriguing and brutally honest sporting documentary, which follows the meteoric rise of one of most successful and unstoppable modern athletes.
Filmed over the course of 4 years, Notorious is the exclusive, all-access, behind-the-scenes look at a genuine sporting icon and his spectacular rise from the bottom to the very top.
30. Tommy's Honour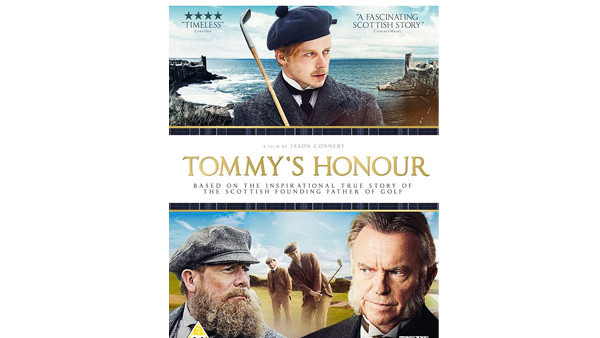 Based on the powerfully moving true story of the challenging relationship between "Old" Tom and "Young" Tommy Morris, Tommy's Honour recounts the life of the dynamic father-son team who ushered in the modern game of golf. As their fame grew, Tom and Tommy, considered by many to be Scotland's Golf royalty, were touched by drama and personal tragedy.
TV Boxsets
29. Family Guy Season 17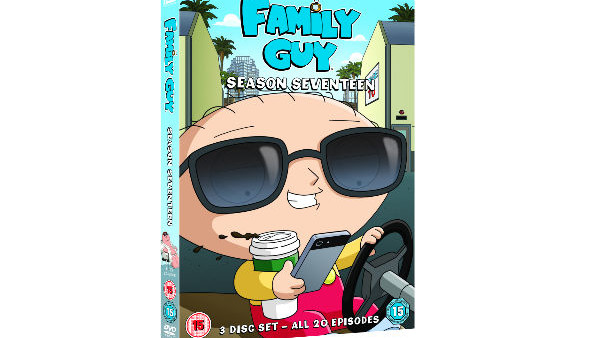 Celebrate laughter, lunacy and all that jazz with this outrageous collection of 20 Family Guy episodes, in which Peter gets into a sackful of trouble as a mall Santa, Quagmire becomes a giggity gigolo, Stewie and Brian run a bed-and-breakfast brothel, and the cast takes a novel approach to reenacting American literary classics. It's a freakin' hilarious complete season, featuring celebrity guest voices Rob Gronkowski, Flea, Stephen Curry and many more.
28. Line Of Duty Series 1-4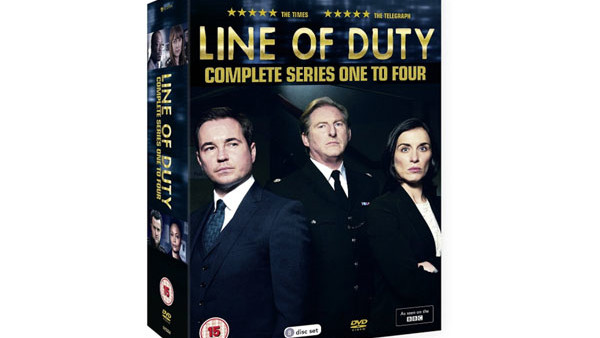 An explosive series four of Line of Duty this year brought Thandie Newton to the screen as DCI Roz Huntley, a devious and powerful opponent of AC12 with secrets that have already cost one life and will cost more as the hunt for a serial killer is derailed. With Series Four raising issues that have tracked the team since Series One, this is a box set rollercoaster ride that takes you, shakes you and won't let go. Great writing, acting and direction makes Line of Duty 1 – 4 an exciting release.
27. Broadchurch 1-3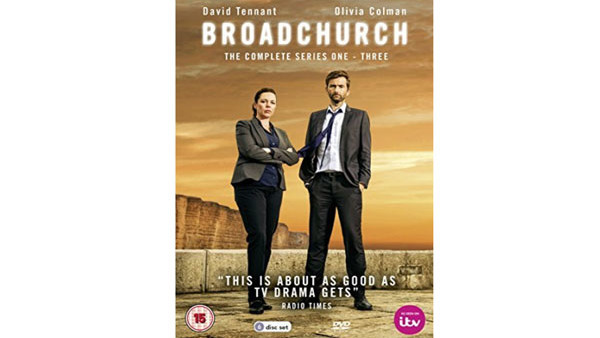 The third and final series broadcast earlier this year, drawing to a close one of TV's greatest partnerships in David Tennant and Olivia Colman. When Danny Latimer, an 11-year-old schoolboy, goes missing, his mother, Beth, frantically starts to search for him whilst her best friend, Ellie Miller, a local police officer, discovers she has a new boss - DI Alec Hardy. When Danny's body is found and news of the crime spreads, a chain reaction starts which will put Broadchurch under a national spotlight pulling the town, its residents and its secrets apart.
Series Two and Series Three followed this story and other strands to a powerful conclusion. But at heart what we treasure are the exchanges of Hardy and Miller; unforgettable, and well worth revisiting.
Buy it here
26. Detectorists 1-3 & Christmas Special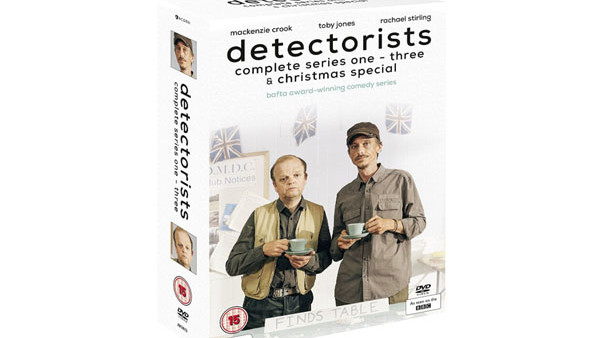 This is the complete boxed set containing series one to three of this BAFTA award -winning comedy series along with the additional episode which aired over Christmas 2015.
25. The Tunnel Series 1 & 2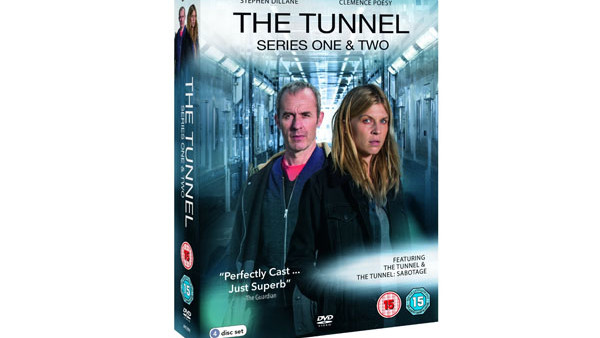 With Series Three airing this December, it's the ideal time to revisit the first two series. Detectives Karl Roebuck (Stephen Dillane) from the UK and Elise Wassermann (Clémence Poésy) from France combine forces to investigate the shocking murder of a prominent French politician found dead on the border between the two countries which is just the beginning of a murderous international reign of terror.
In series two they are brought together again over a terrorist plot that begins with the downing of a passenger plane in the Channel and a massive loss of life that is only the tip of a terrible iceberg. Great pre -Brexit entertainment.
24. Versailles 1& 2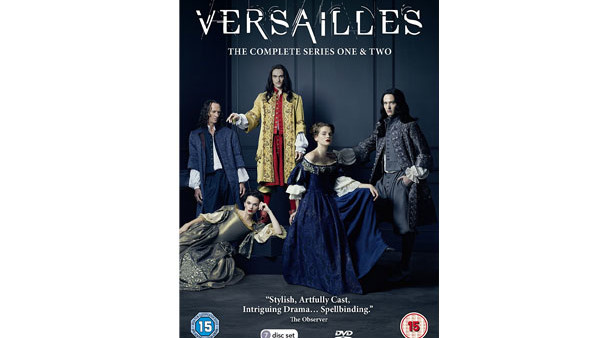 Versailles, 1667. Louis XIV in a Machiavellian political move in his 28th year decides to make the nobility submit to his will by imposing a move of the court from Paris to Versailles, his father's former hunting lodge.
Trapped by their king's "invitation", the nobles of Paris gradually come to see the castle as a gilded prison and soon even his most humble courtiers begin to show their viciousness and danger threatens the kingdom, even so far as the court of Versailles into which a deadly poison seeps.
23. Roobarb And Custard: The Complete Collection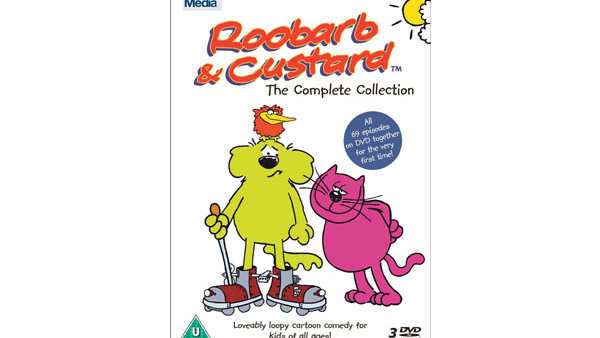 Enjoy a slice of classic British kids TV thanks to Simply Media with the delightful Roobard And Custard, available in a complete collection this Christmas.
22. Chuckle Vision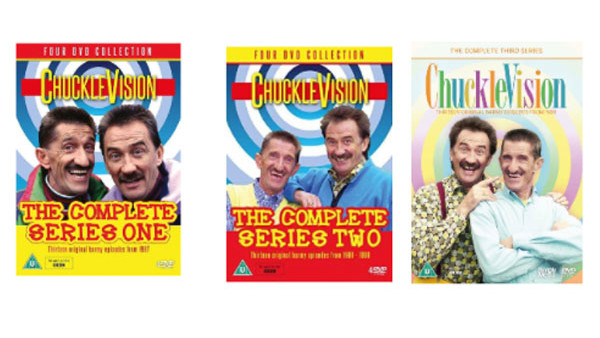 There's never been a British TV show quite as beloved and quite as silly as Chuckle Vision, and now - with Barry and Paul's star rising thanks to personal appearances across the UK - all three series are available to buy on DVD thanks to Simply Media.
21. Classic Charles Dickens DVDs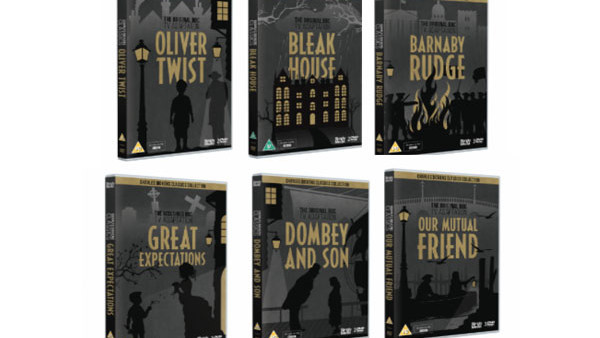 Simply Media bring six classic Charles Dickens adaptations to DVD for fans of the great literary master. They have Our Mutual Friend, Bleak House, Oliver Twist, Barnaby Rudge, Dombey And Son and Great Expectations.
The perfect gift for Dickens fans.
20. Simply Media Classic TV Boxsets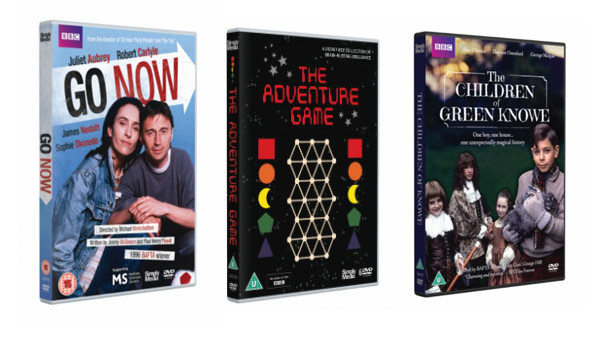 Enjoy a nostalgic trip through classic British TV this Christmas with Simply Media's releases.
The company have also released a host of other classic TV boxsets: The Rag Trade, And A Nightingale Sang, Betjeman: The Collection, The Adventure Game, The Children of Green Knowe: Complete Series, A Tree Grows In Brooklyn, The Missing Postman, A Traveller in Time, and Six English Towns, Go Now, Six More English Towns, 1990 and Another Six English Towns.
Gaming
19. Call Of Duty®: WWII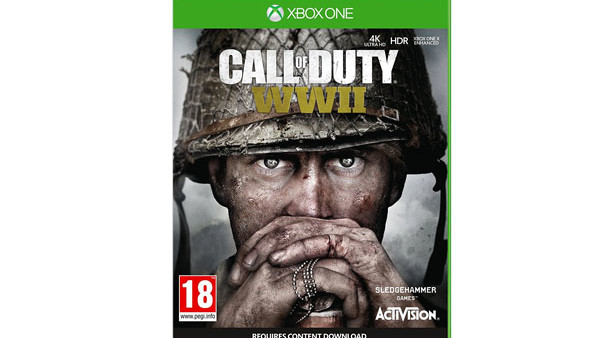 Call of Duty: World War II delivers gritty realism, authenticity and cinematic intensity on an epic scale. In addition to the game's boots-on-the-ground combat, multiplayer offers a host of new modes and gameplay innovations across iconic map locations; while an all-new Nazi Zombies Cooperative mode unleashes a startling, new storyline and adrenaline filled experience.
From the beaches of Normandy to the Hürtgen Forest, experience a dramatic story highlighting some of the most dramatic and iconic moments of World War II as a young soldier who is facing the unforgiving reality of war alongside his brothers in arms. This actioned packed release is one not to be missed this Christmas.
18. Crash Bandicoot N Sane Trilogy
Crash Bandicoot, one of the most famous game characters of all time, is back with a bang, spinning into fans' living rooms this Christmas with Crash Bandicoot® N. Sane Trilogy.
With more than 100 levels to explore, you can enjoy seeing your beloved '90s video game icon like never before in this fully-remastered game collection. Crash Bandicoot® N. Sane Trilogy takes advantage of PlayStation 4 features and offers three games in one title.
Christmas Day family games have never been so competitive. Buy it here.
17. Destiny 2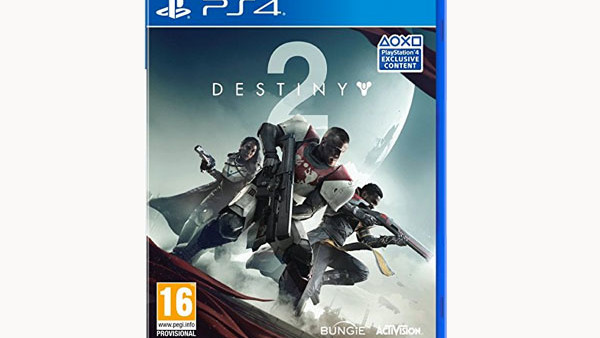 The hotly anticipated sequel to the internationally acclaimed Destiny, first-person action-shooter Destiny 2 takes players on an epic journey across the universe to defend humanity from annihilation.
In Destiny 2, humanity's last safe city has fallen to an overwhelming invasion force, led by villain Dominus Ghaul, the imposing commander of the Red Legion. Players must reunite scattered heroes, stand together, and fight back to reclaim their home.
Loved by critics and players alike, don't miss Destiny 2 this Christmas.
16. LEGO Marvel Super Heroes 2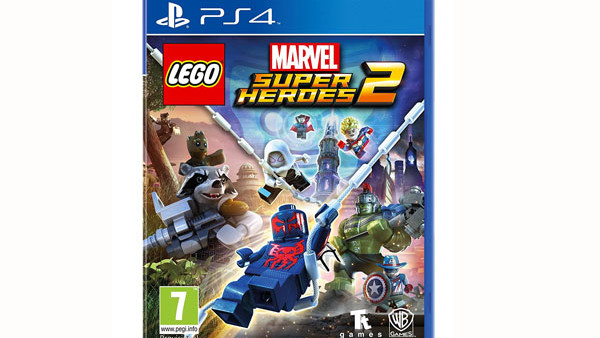 LEGO Marvel Super Heroes 2 features an expanded line-up of iconic Marvel Super Heroes and Super Villains from different eras and realities, including Guardians of the Galaxy characters, Groot, Rocket Raccoon, Star-Lord, Gamora and Drax as well as Doctor Strange, Doctor Octopus, Green Goblin, Spider-Gwen, Spider-Man Noir, Spider-Man 2099, Captain America, Thor, Hulk, Hawkeye, Iron Man, Ms. Marvel, Ant-Man, Captain Marvel, Kang the Conqueror and a whole lot more!
15. Sonic Forces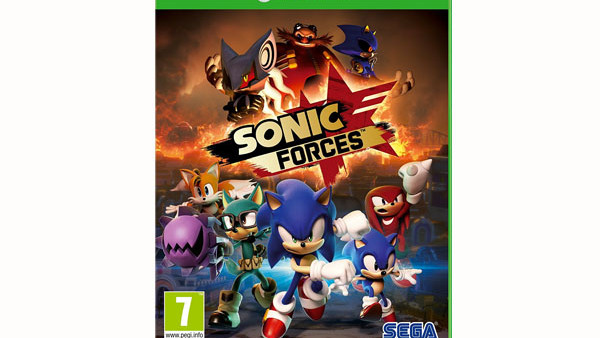 The excellent Sonic Forces from SEGA sees Sonic and his friends racing to save the planet from Eggman's empire of evil robots and villains. Join the uprising tomorrow, when Sonic Forces launches on Nintendo Switch, PlayStation 4, Xbox One and PC.
14. Football Manager 2018
The greatest footballing dynasty hurtles on with the release of this year's updated and improved Football Manager. New features, added slickness and that same old addictiveness make this the perfect gift for any budding manager in the family or anyone you want to disappear into their computer for a few months.
13. ROCCAT Kone Aimo Optical Gaming Mouse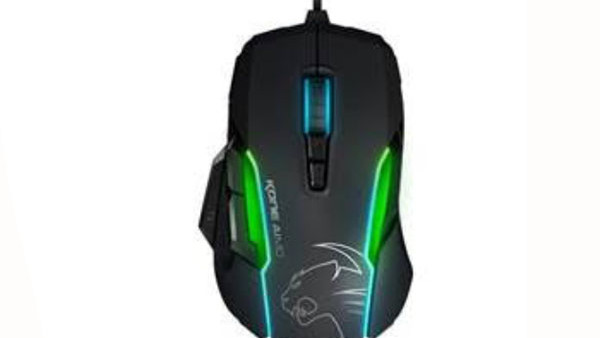 The mouse features AIMO – the eco-system for ROCCAT's new RGBA lighting engine, vividly bringing light to life with a first-to-market system that reacts fluidly and organically, and grows based on your gaming behavior and compatible connected devices.
ROCCAT's acclaimed Owl-Eye sensor is the most precise and responsive on the market and is based on PixArt technology, with a design modified to ROCCAT's exacting standards. The ergonomics of the mouse have been enhanced, the revised thumb zone allows for intuitive and reflexive button pressing. Making game play better than ever!
Books
12. Ultimate Marvel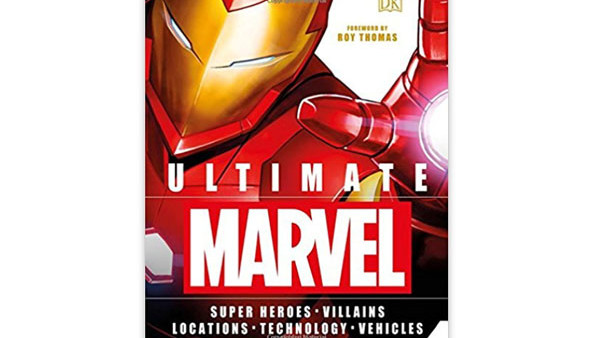 This definitive in-world guide to the Marvel Comics Universe features, in chronological order, every significant Marvel Comic character, location, vehicle, and weapon in the company's illustrious history.
Go on a fact- and fun-filled journey via the first major Marvel heroes, villains, cowboy stars, and comic characters of the 1940s and 1950s to the iconic, timeless Super Heroes and Super Villains of the Marvel Age of the 1960s and beyond, such as Thor, Hulk, Spider-Man, Black Widow, Doctor Strange, Iron Man, the Avengers, Storm, Loki, and Green Goblin. Further sections feature key vehicles and technology, magical artefacts, planets, countries, and places, plus a glimpse behind the scenes into Marvel Comics' creative processes and techniques. Cover artwork is by esteemed comic book artist Adi Granov. Including authoritative text by Marvel Comics experts, spectacular artwork from the original comic books, and 2 exclusive prints all presented in a stunning slipcase.
11. Star Wars: The Visual Encyclopedia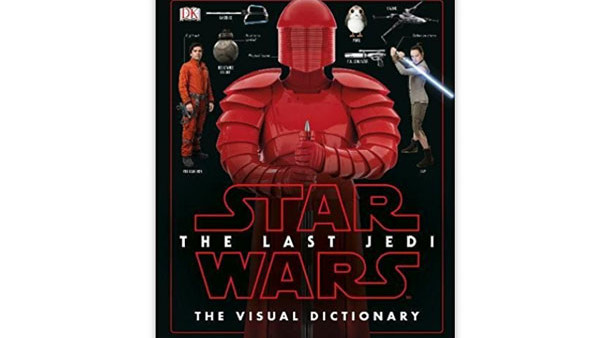 Star Wars: The Last Jedi™ The Visual Dictionary is the definitive guide to Star Wars: The Last Jedi, revealing the characters, creatures, droids, locations, and technology from the new film. Packed with 100+ images and information as penned by Star Wars™ scribe Pablo Hidalgo, it's a must-have for all fans who want to go beyond the movie experience.
10. WWE: Absolutely Everything You Need To Know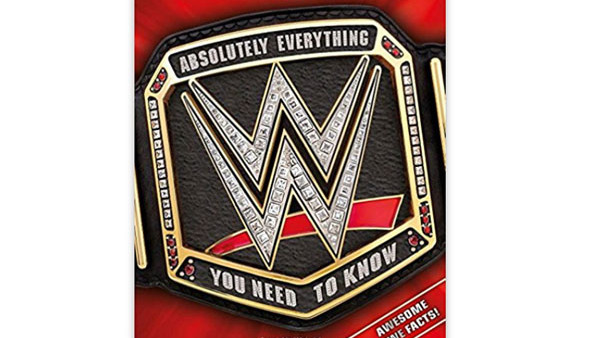 Packed with fun facts, bizarre-but-true tales, and quirky insights into everyone's favorite sports entertainment stars. From memorable matches to signature moves and fan-favorite quotes, this book covers all the stars, managers, battles, team-ups, rivalries, and tournaments that form the WWE world.
Learn the inside info on Superstars such as John Cena, Seth Rollins, Sasha Banks, and Charlotte Flair. With strange and fascinating facts about the WWE Superstars, including popular competitors from RAW, SmackDown Live, and NXT, this unique book will surprise and delight new and die-hard sports entertainment fans.
9. Ultimate LEGO Star Wars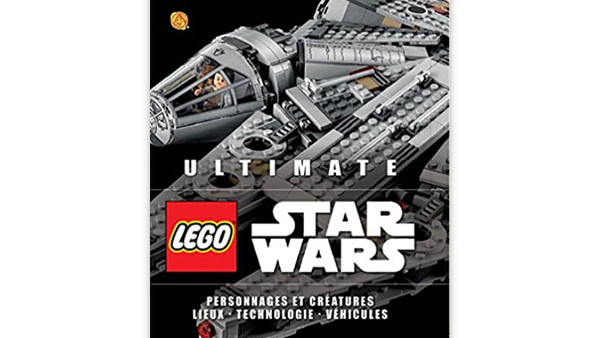 The definitive guide to the LEGO® Star Wars™ universe, showcasing the vast collection of LEGO Star Wars sets and minifigures released over the last 20 years.
This is a complete, unrivalled encyclopedia of the LEGO Star Wars theme. Fans will have an all-encompassing companion to the LEGO Star Wars cultural phenomenon. Produced in large format and featuring beautiful imagery, this is an indispensable guide for young fans and a stunning reference work for adults.
With behind-the-scenes material, it tells the complete story of LEGO Star Wars, from the earliest concepts in the late 1990s to the creation of the most recent sets for The Force Awakens™ and Rogue One™. Created with the LEGO Star Wars team.
8. LEGO: Absolutely Everything You Need To Know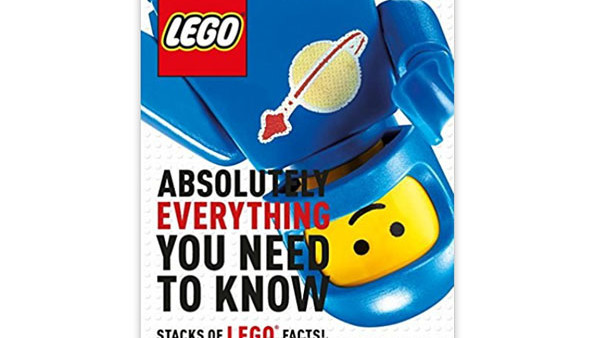 Can you believe that a wooden duck was one of the first LEGO toys? Or that the LEGO Group is one of the world's largest tyre manufacturers? Have you seen the LEGO Batman minifigure with glow-in-the-dark eyes? And do you know where to find the glass slipper in The Disney Castle set? LEGO Absolutely Everything You Need To Know is crammed with fun and fascinating trivia for LEGO fans of every age.
From minuscule minifigure tools to the largest LEGOLAND® model, this book covers all the places, populations, pieces and themes that form the LEGO world.
7. The Coen Brothers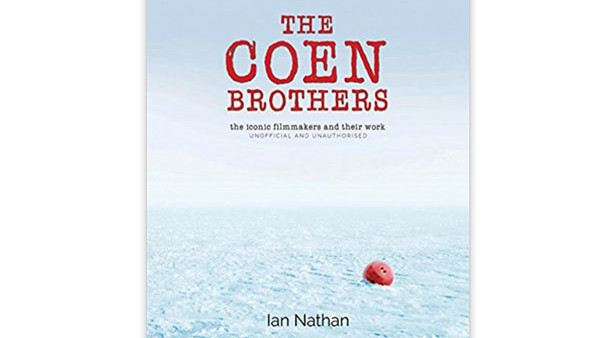 Through in-depth and informative text written by film journalist Ian Nathan, The Coen Brothers reexamines the brothers' most famous works including Raising Arizona, Fargo, The Big Lebowski, O Brother, Where Art Thou? No Country for Old Men and True Grit as well as some of their cult films such as The Evil Dead, Paris je t'aime and A Serious Man.
Packed with stunning images from the Kobal archives, the book also highlights their surprising involvement in recent films like Bridge of Spies and Unbroken as well as looking at other producers that they frequently collaborate with.
6. The Year Of The Geek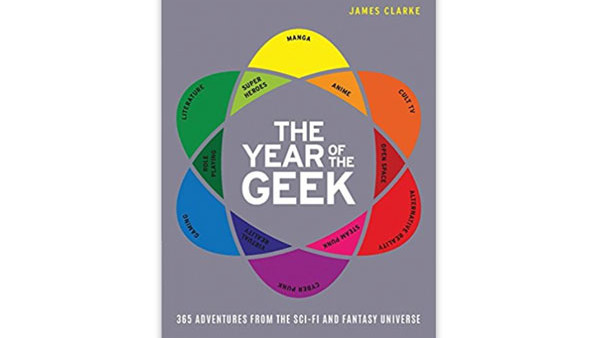 The Year of the Geek is a fascinating look into geek culture. Each day will tell a different story from the sci-fi universe, from famous franchises and figures such as Star Wars, The Matrix, Peter Jackson and Luc Besson, to lesser known stories, including the French cult classic City of Lost Children, the Japanese anime Akiraand bestselling German novelist, Marcus Heitz.
With text written by self-confessed geek James Clarke and accompanied by over 100 infographics that have been specially commissioned for this book, The Year of the Geek celebrates all things geek in a new and intriguing way.
Merch
5. Hulkamaniac Baby Romper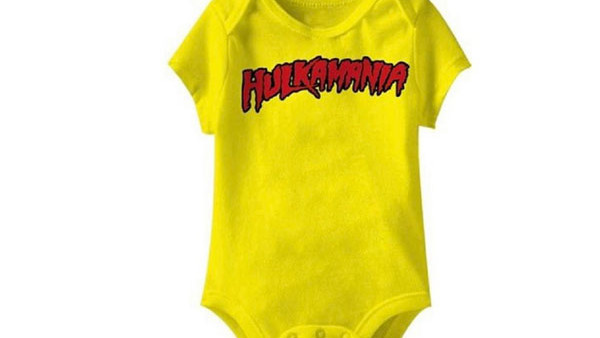 Why not dress your baby as one of the most iconic wrestlers ever to step into the ring? It'd be rude not to, brother.
4. Harry Potter Sport Bludgers Lounge Pants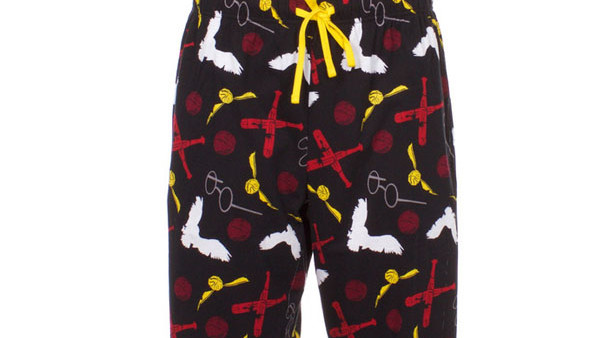 Let the resident Harry Potter fan in your household show off their love of all things Quidditch with these Bludger themed pyjama pants.
3. Suck It DX Jersey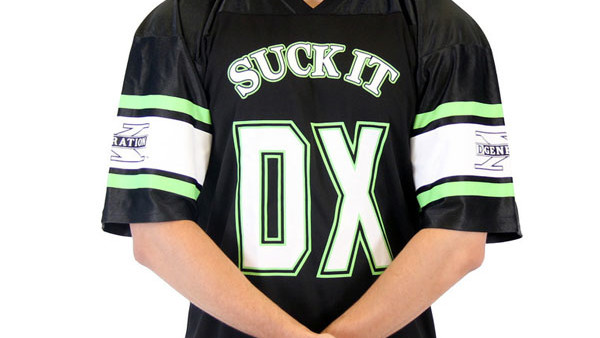 One for the DX fans in your life - a classic, offensive tribute to the greatest stable in wrestling history. Probably not suitable for job interviews though.
2. MLP Subscription Box
For the My Little Pony Superfan in your life. A MLP subscription box is what they've been waiting for. Collectibles are expensive. And not to mention, difficult to acquire at times unless you're going all over the country to the various Pony or Brony Cons hunting done exclusive Pony merch.
The My Little Pony subscription box is a monthly service which has the latest and greatest My Little Pony merch delivered directly to your doorstep. Each month, subscribers to the MLP box will receive a selection of the hottest MLP merch: t-shirts, hats, clothing accessories, toys, figures, MLP books, and much more.
1. TMNT Subscription Box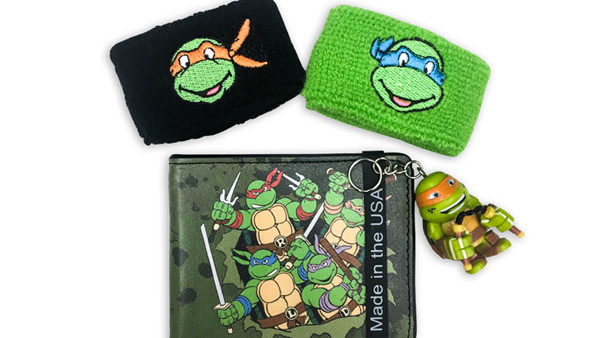 Much like the MLP box, this Teenage Mutant Ninja Turtles box gives the Turtles fans in your life the chance of exclusive merch every month delivered right to their home. This Christmas, give the gift of not having to buy your own stuff every month.
Create Content and Get Paid
---