10 Best Premier League Goal Celebrations Ever
The finest showboating in England's top flight!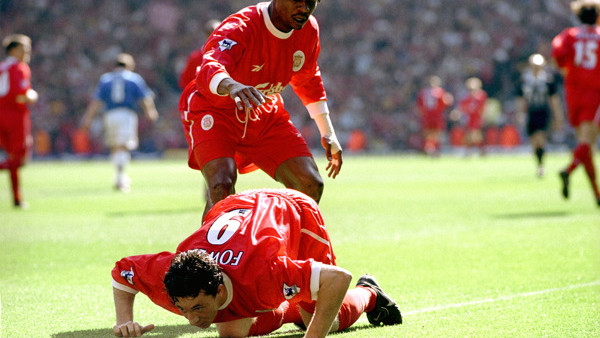 In theory, there can be few things less cool than the goal celebration. Fully grown men, staggeringly wealthy ones at that, grabbing at one another and fully losing control over having booted a ball into a net. For all that's great about the game of football, goal celebrations, especially the pointed or tightly choreographed ones, are pretty silly.
Sometimes, though, the celebration can transcend the act of scoring itself. Sure, some wild demonstrations of glee come after particularly important goals - title deciders, perhaps, or a personal triumph over a foe.
But a goal doesn't have to carry a great deal of meaning for the subsequent celebration to be memorable. There have been goals to snag meaningless draws, goals to cap off thumping wins, that will go down in history all because of the memorable celebration they facilitated.
Whether you're the type to hammer the celebration button in a game of FIFA or if you see these hugging, crying adults as another sign that the game's gone, the Premier League has produced some outstanding - sometimes outrageous celebrations that we'll remember as fondly as any goal.
10. Old Man Samuel Eto'o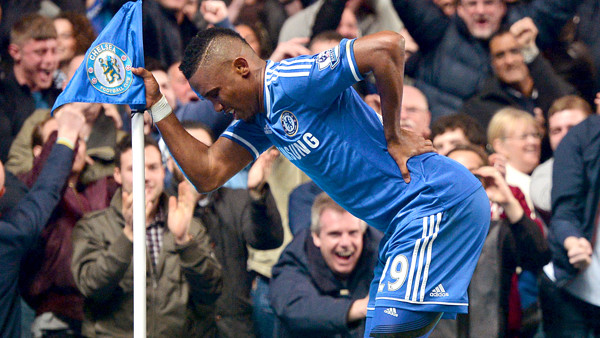 He's one of the most decorated African players in history, but in spite of his success - or possibly because of it - Samuel Eto'o's time at Chelsea can often be forgotten. Indeed, his much loved "old man" celebration might be the most famous moments in his season at the West London club.
Like a lot of the goings-on at that particular football club, the incident stemmed from some poorly chosen words from then-manager Jose Mourinho. The Special One put his foot in it by making jibes at his striker's advancing years.
At 32 Eto'o was no longer blessed with his own pace, but he rolled back the years to slot one past Tottenham, before dashing to the corner flat, which he used as a crutch for his aching back. The cheeky celebration eased the dressing room tensions - for about two months, before Eto'o branded his manager "a fool" and promptly departed for Everton.
It was a great response to some harsh words, and was immortalised soon after as a celebration in the FIFA games. Eto'o, a three time Champions League winner (once under Mourinho) has nothing to prove, but this was a sharp reminder of his enduring skill.