10 Biggest Brendan Rodgers Mistakes As Liverpool Manager
Yes, only ten.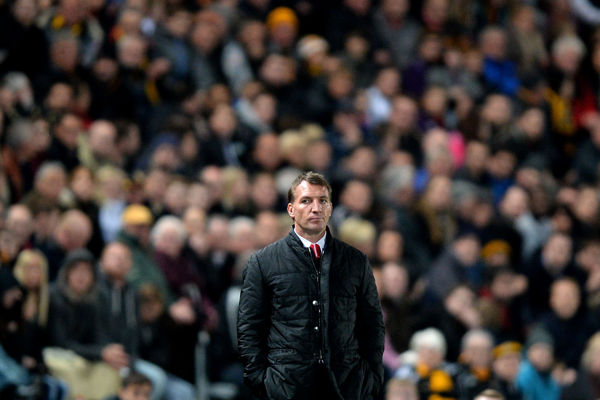 As another football season begins to trundle back into life, so too do the grassroots fan campaigns. Almost every season since he began as manager at Liverpool in 2012, Brendan Rodgers has been the target of one such determined, fairly single-minded campaign, chanted on terraces and through hashtags alike:
RODGERS OUT
. Whilst some supporters and pundits criticise these dissatisfied fans, painting the "Rodgers Out" crowd as the sort of impatient armchair coaches that have influenced swift turnarounds of backroom staff at any number of top-flight teams, the situation at Anfield isn't quite comparable to the one-season fates suffered by André Villas-Boas at Chelsea, or David Moyes at United. Brendan Rodgers has had a good few years attempting to mould Liverpool into something that looks more like the treble-winning 2000-01 team. All he's ended up with is a lump of clay that he spent far too much money on, could never decide on a proper style for, and which is hurling racial slurs at other, more refined lumps of clay. Despite crisis talks in Boston every summer he clings onto Anfield high command, but really, when you look at the facts, should he? Supporters, players and pundits alike have actually given him a lot of patience. Especially given his terrible signings, tactical moves, and media appearances. Here are the ten biggest mistakes Brendan Rodgers made as Liveprool manager (so far, anyway).