10 Craziest On Pitch Moments From World Class Footballers
They are (sometimes) human after all.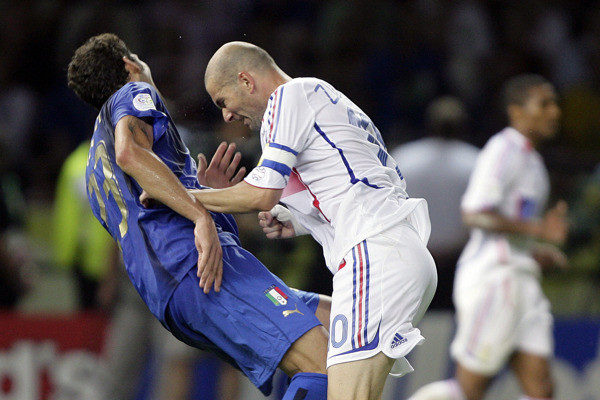 Generally, football is entertaining enough without any extra drama. The age-old premise of 22 players trying to kick a ball through their opponents' goalposts remains an engaging narrative and complimented by delicate assists, crunching slide tackles and thrilling wonder saves it still remains the world's most talked about topic. But, sometimes the beautiful game goes beyond its means. Like Susan Boyle's X-Factor audition, a seemingly dreary-looking football match can transform into a viral furore. These moments make the nation unite, they become embedded into football folklore and do not have a sell-by date. Most of the players involved do manage to repair their tarnished reputations but the crazy, uncharacteristic (or in some cases very characteristic) moments will deface their CV's and distract people away from their otherwise drama-free careers. Here is the test: when you think about Barcelona's Luis Suarez (something I imagine you do often) do you think about his exceptional 2014-15 treble winning season or that time he plunged his teeth into Branislav Ivanovic's right shoulder? And those moments stick with some other truly legendary players...