10 Early Favourites For World Cup 2018 Best Young Player Award
Who will be this summer's most successful young talent?
At the end of each World Cup, only one team can lift the legendary trophy, but individual players are also honoured for their accomplishments over the course of the tournament, and they aren't always members of the winning side.
The Best Young Player Award was first handed out at the 2006 tournament, with Germany's Lukas Podolski taking home the prize after scoring three goals to help his team to a third place finish. In 2010, 20-year-old Thomas Müller claimed the award after scoring five times as Germany finished third again.
In 2014, it was Paul Pogba's turn, despite France only making it to the quarter finals, proving that this award isn't just automatically handed out to whichever young player makes it furthest in the competition.
Given to the best player aged 21 or under, the race for the Best Young Player Award will be a fascinating subplot to this summer's tournament. There are already a few clear front-runners for the gong, but some lesser-known young players will be doing all they can to give the bigger stars a run for their money.
10. Kasper Dolberg (Denmark)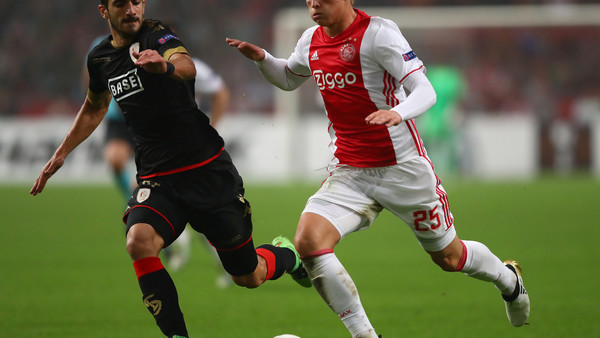 Considered one of Denmark's most promising young players, Kasper Dolberg is just 20 years old but has already proven to be a very impressive forward with a lot of talent, and he bagged his first goal for Denmark in a World Cup qualifying match last year.
The young attacker's main strengths are his technical dribbling skills and good quality finishing, and he currently plays for Ajax, a team well-known for nurturing some of football's most gifted youngsters. This season, he netted 6 times in 21 league appearances, but he was even more impressive in the 2016-17 season, when he scored 16 goals in the Eredivisie and 7 more in European competition.
Denmark don't have any truly accomplished out-and-out strikers, so it's possible that Dolberg will get a chance to shine at the tournament and could be a breakout star. His team find themselves in a group with France, Peru, and Australia, and will have their eyes on the second-place spot. If Dolberg gets some game time, he's got all the raw talent he needs to have a great World Cup.