10 Epic Fails Of The UFC Reebok Fight Kit Uniforms
Reebok makes a bad first impression in representing the fighters of its new business partner.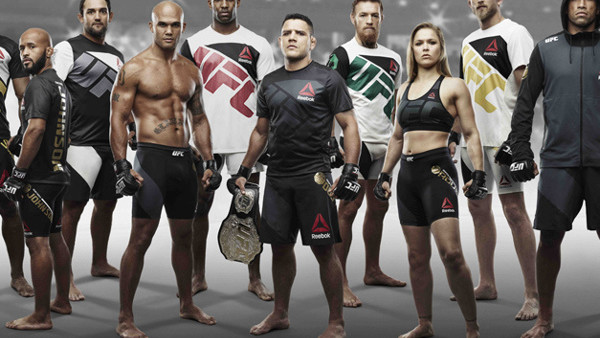 The Reebok era has officially begun in the UFC as fighters took to the stage in New York City for a presentation to unveil the new Fight Kits. The days of combatants having "Condom Depot" plastered across their crotch are over beginning on July 11.
The fact that the UFC will be earning $70 million over the next six years has left some fighters in good spirits while other voiced their displeasure over the amount of money they stand to lose from the deal. Heavyweight Brendan Schaub stated that he made six figures in sponsorship in each of his last six fights. According to the Reebok pay structure, "Big Brown" will only earn $10,000 in each of his next four fights.
While the UFC brass is happy with their new combat threads, the global apparel brand stumbled out of the gate with a lot of errors with the individual fighter jerseys which you can now own for $90.00 a pop. Names were misspelled and misrepresented, while identifying nicknames were noticeably absent.
In the overall scheme of things, these are trivial things that will be sorted out, but it speaks to a much larger issue. Reebok President Matt O'Toole stated that fans and fighters will be able to see how they captured the individuality, pride, and essence of the sport in their designs. However, quality assurance was severely lacking, which is surprising considering the scope of this multi-million dollar partnership.
let's look at the 10 Epic Fails Of The UFC Reebok Fight Kit Uniforms
10. Demian Baptista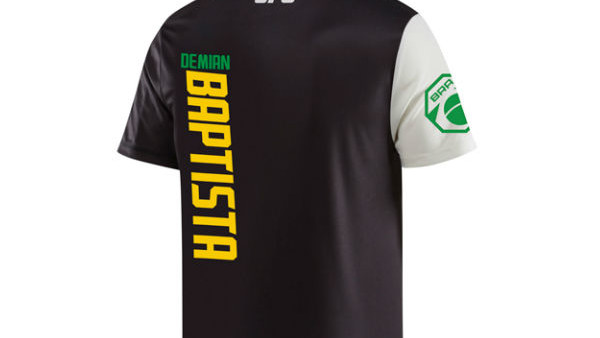 It took a Google search to figure out that Reebok designed this jersey for UFC grappling ace, Demian Maia.

Yes, Baptista is his given last name, but no knows that which means no one is going to buy this item.