10 Footballers Who Played For Both Barcelona And Real Madrid
Some got away with it, some are easily forgotten, and one got an pig's head thrown at him...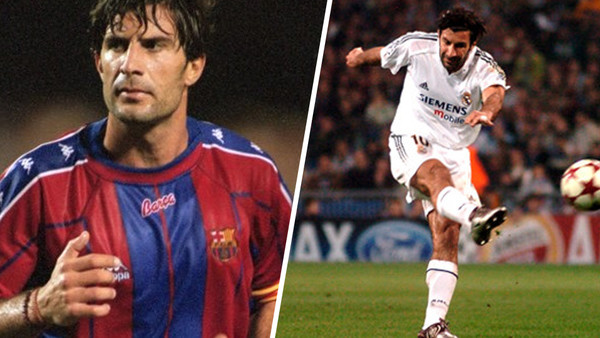 They are often revered as the two clubs in world football who most footballers would love to play for if the chance arose. For most professionals, the opportunity of donning the famous red and blue of Barcelona or white of Real Madrid is often too good to turn down.
Giants of the European game and boasting an impressive 18 European Cups between them, it's easy to see why players are so keen on getting themselves a deal with either of the Spanish behemoths.
The focus on the pair has been even greater in the last decade, thanks, in part, to the back and forth rivalry and quite ridiculous goalscoring exploits of both Lionel Messi and Cristiano Ronaldo. Both those players have become synonymous with their respective club and will go down as legends when all is said and done.
However, unlike 'CR7' and 'Leo', some players have opted to represent both Madrid and Barca during their playing careers, with some even choosing to make the direct switch from Nou Camp to Bernabeu, or vice-versa.
It takes a special player to be given a chance by both Real and Barca, but these men can boast of that very feat...
10. Javier Saviola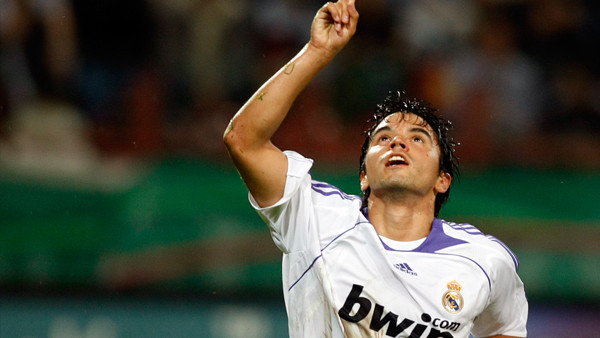 Those football fans who played Championship Manager in the late '90s and early 2000s can lay claim to knowing all about Javier Saviola before he even arrived in Europe.
The young striker arrived at Barcelona in 2001 with plenty of expectation on his young shoulders after lighting things up for River Plate over in South America.
He continued to do well too upon his arrival in Catalonia, firing in the goals and showing everyone in Europe he had what it took to make a name for himself.
However, after seeing his contract wind down at the Nou Camp following loan spells with Monaco and Sevilla, Saviola signed a three-year deal with Madrid.
He couldn't replicate the success he had had at the Nou Camp in the Spanish capital, however, as a couple of niggling injuries, changes in manager and big-name signings in his position restricted Saviola to sporadic appearances.
Still, he forged a successful career in the main and got himself on the scoresheet for both clubs during his spell in Spain.