10 Hardest Players In English Premier League History
There's football crazy but these lot are just genuinely mad.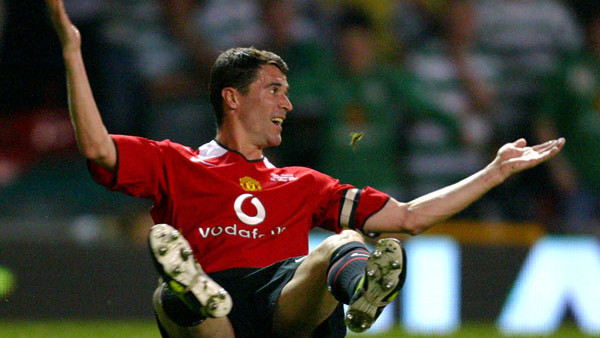 In 1992, the world seemed to be going into a transitional phase, leaving behind the Hall & Oates-esque hairstyles, overgrown moustaches and other questionable choices that became standard in the decade that preceded. Unlike these silly trends though, one thing that would go on to stand the test of time would be our nation's most beloved national sport - but it too was evidently subject to change along with the times too.
Gone was the uninspired and monotonously worded name of the Football League First Division and in its stead the rebranding of the Barclay's Premier League began to take shape. With this change taking place it'd be fair to concur that not one person suspected it would've brought a truck load of lunatics along with it, unexpectedly succeeding in this subject with flying colours and probably a few flying headbutts to go with it.
Some players were maliciously nasty by nature, gaining such notoriety from their performances alone that they've inexplicably painted themselves in a light reminiscent of a pantomime villain. So, in lieu of these antagonists we've decided to get together a portfolio of the worst offenders and put them into a line-up - a concept some of them may already be familiar with.
10. Julian Dicks
Although Julian Dicks began his memorable career before the Football League First Division was officially renamed the Premier League, it would be his well-deserved notoriety in the Premier League years that fans would become most acclimated to, gifting him the very suitable nickname of "The Terminator" in the process.
Dicks was a left back who left his manners back in the dressing room each and every time he'd finished lacing his boots up, and whose career included a short spell at Liverpool after beginning life at Birmingham City. But it would be his two incumbencies at his most synonymous club, West Ham United, that fans and neutrals alike will always hark back to when conversation reaches the topic of one of the league's most mean-spirited madmen.
Dicks earned the nickname for his sheer determination in everything that he pursued. Known for his free-kicks and his unparalleled ability to drill a ball with both his head and feet with the velocity and speed of a moving bullet, The Terminator's unequivocal never say die attitude was as admired as it was feared by his Premier League counterparts.
Julian Dicks kicks off our list, but never kicking off anywhere near enough to be considered for a higher place than some of the aforementioned counterparts.