10 Most Legendary Substitutes In Football History
Super-Substitutes that not only changed the outcome of a game but cemented themselves into History!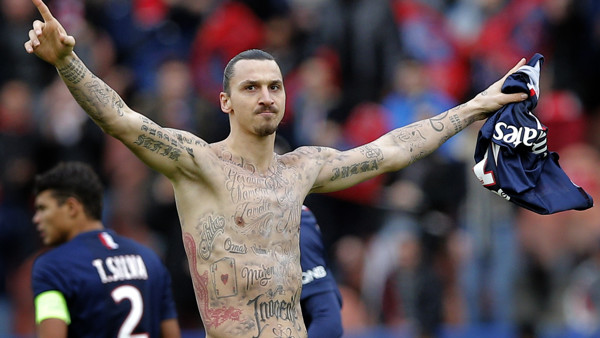 "Are you not entertained?"
Substitutions are a significant part of football and throughout history, many substitutes have made such a significant impact on a game that they have claimed the status of a 'super-sub'.
The term 'super-sub' began in the 1960s when clubs acknowledged the vital importance of substitutes to a football team. Having a super-sub became an important strategy for any manager who would play a big impact player off the bench to go for a decisive win or score a much-needed goal to change the dynamic of a game.
Believe it or not, many of the greatest forwards in world football history made their mark from the bench such as Cristiano Ronaldo, Lionel Messi, Kylian Mbappé and other world-famous players.
After years of football history, here is a list of those that have become particularly adept at the definition. But which of the following is most legendary substitution?
10. Thierry Henry (Arsenal) Vs Leeds
Thierry Henry's match-winning goal against Leeds was described by Arsène Wenger as the stuff of dreams. After scoring 226 goals with Arsenal from 1999 to 2007 and being voted the greatest Gunner ever in 2008, Henry's sale to Barcelona was the end of the Frenchman's legendary time with the Gunners. Five years later, Thierry Henry re‑signed with Arsenal on an eight-week loan deal from Major League Soccer's New York Red Bulls.
Arsène Wenger recalled:
"The thinking behind [resigning Henry] was that at the time I felt we were a bit short offensively. Thierry trained with us and I saw that he was still top class, which we all knew, but also that his motivation was intact. From then, for me it was an obvious decision."
This was Thierry Henry's first appearance for the club in almost five years and the Arsenal legend delivered for the Gunners when needed most. An assist supplied by Alex Song with a darting run from the former French International coupled with a sensational curling finish registered his 227th goal for Arsenal and extended his club‑record tally to leave his manager pinching himself in victory, "It was a dream, a story you'd tell a young kid," said Wenger.
To veteran supporters, it wasn't the goal itself that was special but was a finish that mirrored an image of the glory days gone by with a slight glimpse of the former Premier League Golden Boot winner in 2006 with his electrifying combination of pace, skill, and composure, but his ability to finish chances certainly hadn't diminished.
"I am not coming here to be a hero or prove anything. I am just coming here to help," said Henry, yet after scoring was, springing up and down in joy, beating the Arsenal badge on his chest until he met Arsene Wenger's embrace. Certainly one of the most powerful moments in English football history!