10 Players Who Rejected Barcelona
It takes a brave man to turn down the Catalans.
Skill. Fluidity. Evasiveness. Just some of the attributes and prerequisites a player must possess before being gained a right of admission into the Barcelona set-up. The football isn't just a toy to be competed for between two sides - it is an extension of Los Blaugrana, and from the kick-off, visitors to the Nou Camp must quickly come to terms with the fact that the home side won't be in any mood to share it.
With a rich history that would make most European heavyweights feel inadequate, Barcelona are one of the world's supreme footballing powers. It is no surprise that the phrases 'dream come true' and 'my ambition has been realised' are bandied around every transfer window when a new signing is unveiled at the Nou Camp - for many, this is the end game.
However, there are those who decide not to taste the sweet nectar of Catalonia. It takes a very brave man to turn down the overtures of a club with the history, grandeur and spectacle of Barcelona but it has been done, and in a number of cases, for the good of their careers. One would just hope that when they are old and grey, they don't ultimately look back and regret turning down the might of Barcelona.
Take a look at the ten players who have rejected the giants of Barcelona when they came calling.
10. Ayoze Perez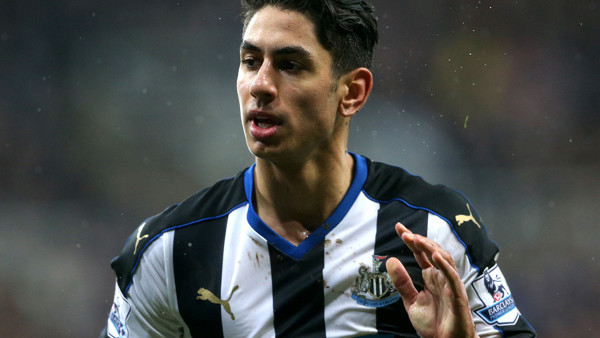 Despite Newcastle's shaky last couple of years, Ayoze Perez has shone in Black & White and is one of the most exciting players in the Premier League. Virtually nothing was known of the youngster before he came to Tyneside, having never plied his trade in a major league before but he's a household name now.
Having notched 16 goals for Segunda Division side Tenerife before his move to England, he alerted the likes of Spanish giants Real Madrid and Barcelona, and even more surprisingly, the youngster said no.
''Yes, there was interest from Barca and Real Madrid. It۪s true the Newcastle bid was quite surprising because firstly there were other teams interested but they pushed very hard to get me. We had to consider the different options and I finally decided to come to Newcastle. I۪ve always loved the Premier League but he main reason I came was how the club valued me.۪۪ - Ayoze Perez, October 2014.
How concrete that interest was, only Perez and his representatives will know, but it must have taken a lot of temerity and mental strength to turn down the two biggest clubs in world football for a chance of first-team football in a foreign country with a side who ended last season on a losing spiral.